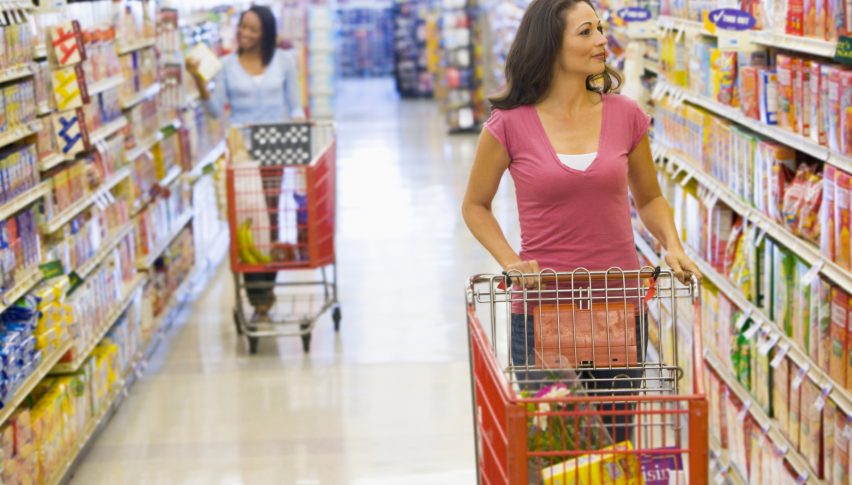 UK Inflation Makes A 180 Degree Reversal
Posted Wednesday, September 19, 2018 by
Skerdian Meta
• 1 min read
Inflation started surging after the Brexit referendum more than two years ago. It peaked at 3.1% early this year, but it has been declining since then. Particularly in recent months, inflation has accelerated the decline and fell to 2.4%.
But today, we saw a sharp reversal in British inflation figures. The annualized CPI (consumer price index) rose to 2.7% against 2.4% expected. The monthly CPI number also came higher at 0.7% for August against 0.5% expected and up from 0% in July. The annualized core CPI inflation also came higher at 2.1% against 1.8% previously.
As this report shows, we see that inflation is heading towards 3% again and core inflation has jumped above 2%, which is the target of the Bank of England for the main CPI numbers. So, inflation is starting to get hot in the UK once again. Although, this is just one positive reading and we might see another reverse down next month, but for now these are pretty decent numbers.
So what does this mean?
It means that, at least for a few sessions, the GBP is going to be well supported. EUR/GBP has lost nearly 50 pips and GBP/USD is surging higher. European leaders and the UK Prime Minister are meeting in Salzburg today but it is an unofficial meeting, so whatever news comes out of that meeting is likely to have a limited impact on the GBP.
That's because we have heard so many controversial comments regarding Brexit so unless we get something official written in paper, the market will likely ignore it. For these reasons, I expect the GBP to remain bullish for some time, even though today's inflation numbers won't change anything for the Bank of England.