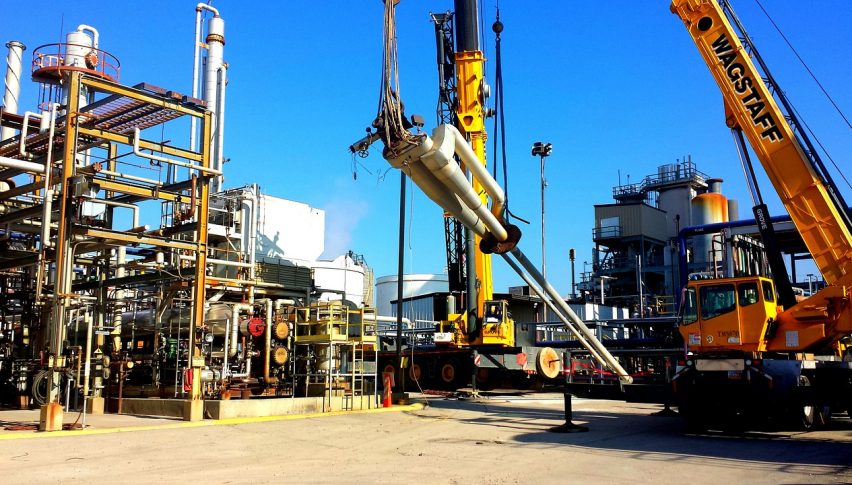 Could Crude Oil Head to $100 Again?
Posted Sunday, September 30, 2018 by
Rowan Crosby
• 1 min read
Crude Oil has been in a nice little rally over the last few weeks. In particular it has been Brent that has been leading the charge after cracking the $80 mark this week. While Crude hasn't been far behind.
As the pundits get more bullish many are suggesting that $100 might very well be on the cards. Or at the least, they wouldn't be surprised to see it again.
The bullish run in crude appears to be stemming from a lack of supply that is helping prop up prices.
On a longer-term basis, there has been a lack of investment in oil projects in recent times. That's generally how things work, as when crude was down around the $30 mark, there was little incentive for companies to invest.
The issue appears to be that now the lag effect is coming to a head. And we are seeing prices rise as oil companies must now scramble to keep up.
Of course, the likes of OPEC will be pleased with the move, as they have been a big part of cutting supply. However, interestingly the speed at which the US producers are able to bring their rigs online appears to be a little slower than previously thought.
The Technical Picture
For the time being, $75 appears to be a clear roof. We are currently around $72.00-74.00.
So in truth $100 is a long way off with plenty of resistance in the way.
Breaking and holding above $70-71 was an important first step, but until we can hold $75 I'm not going to be getting too bullish on oil.
Certainly, I'll be looking to trade the long side only at the moment, but until we crack $75 I'm still cautious on much more upside just yet.
WTI crude oil is enjoying bullish moves as investors continue to look forward to China reopening its economy and easing back on its Zero
11 months ago