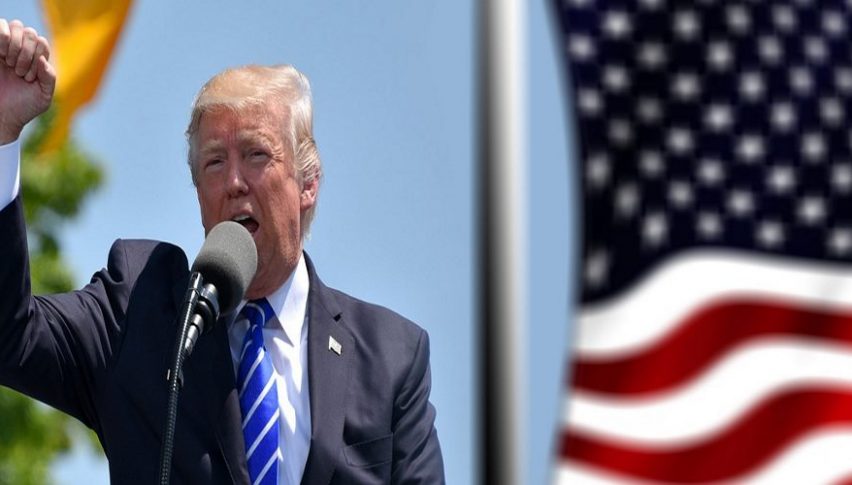 NAFTA Is Out, The USMCA Is In: U.S. Equities Rally
October has opened with a bang for U.S. equities. Both The DJIA and S&P 500 are on the march north, driving toward all-time highs. Big news over the weekend was made, in the form of a U.S./Canada trade breakthrough. The deal became official last night, bringing Mexico, Canada, and the U.S. into alignment under the new USMCA. So, NAFTA is out and the USMCA is in.
Traders are bidding U.S. indices with vigor for the first hour since the Wall Steet open. The DJIA is up 250 points and the S&P 500 has rallied more than 20. "Risk" is the order of the day on markets, with equities up and gold down.
The USMCA Is Boosting The S&P 500
A quick look at December E-mini S&P 500 futures puts this morning's action into context. Values are driving north and it looks like yearly highs are soon to fall.
Bottom Line: Trying to get in on breakouts after the fact can be difficult. The best trade locations are typically long gone. This is what we are currently seeing in the E-mini S&P 500 — buying the top is a very real risk.
For the rest of the day, I will be looking to go long a tick or two above a 38% Fibonacci retracement of today's intrasession range. Using a modest 1:1 risk vs reward ratio and an 8 tick profit target, this is a solid way to get in on the bullish action.
Actually seeing a viable retracement is going to be a challenge. But, with a bit of luck, we will get a pullback and trading opportunity set up nicely.