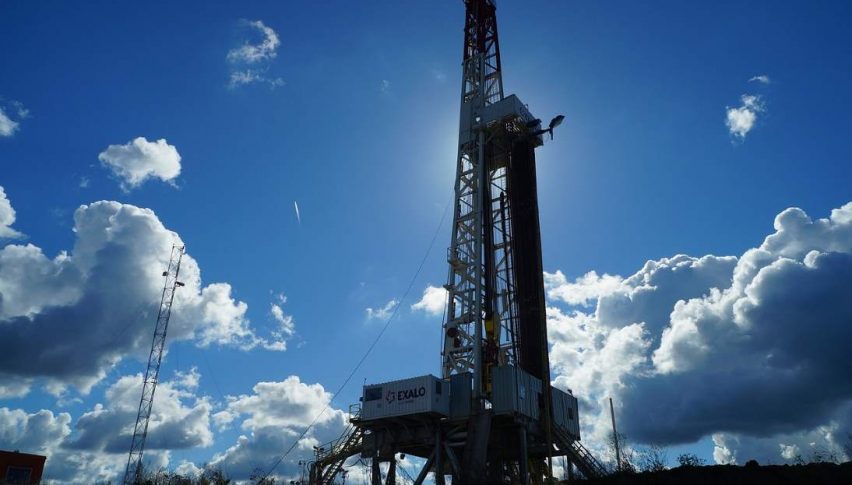 November WTI Crude Oil Futures Test The $75.00 Level
WTI crude oil has opened October on the bull, rallying more than $1.25 on heavy volumes. For November WTI crude oil futures, 410,000 contracts have already changed hands thus far in the session. The result has been price running to the key level of $75.00.
Over the weekend, the team at FX Leaders issued a few updates addressing the concept of $100 WTI crude. If you missed them, feel free to check them out here and here.
The question of $100 crude is gaining more and more attention as we roll toward the close of 2018. Limited production, robust economic growth, and a rallying USD are the primary arguments of those out there calling for $100 crude. But, will it really happen? As always, only time will tell.
November WTI Crude Oil
Today's bullish break has been a strong one. Participation has spiked above September's high ($73.73), with November WTI crude posting a hard test of $75.00.
Overview: In the weekend update, I stated that $75.00 is going to be a hot number in global WTI pricing. We have certainly witnessed that action today. At press time, price is hovering near $75.00. Look for extreme two-way volatility in this area as institutional players reevaluate their long-term positions.
Today's session close is important for WTI crude. It is very possible that we see a weekly or even monthly high posted in the vicinity of $75.00. If short-term traders exhaust price action near these levels, then the table may be set for institutional money to take a side later in the week.
It is going to be great five sessions on the oil markets. Be sure to have the USD/CAD and WTI crude on your list of "ones to watch" as the week unfolds.