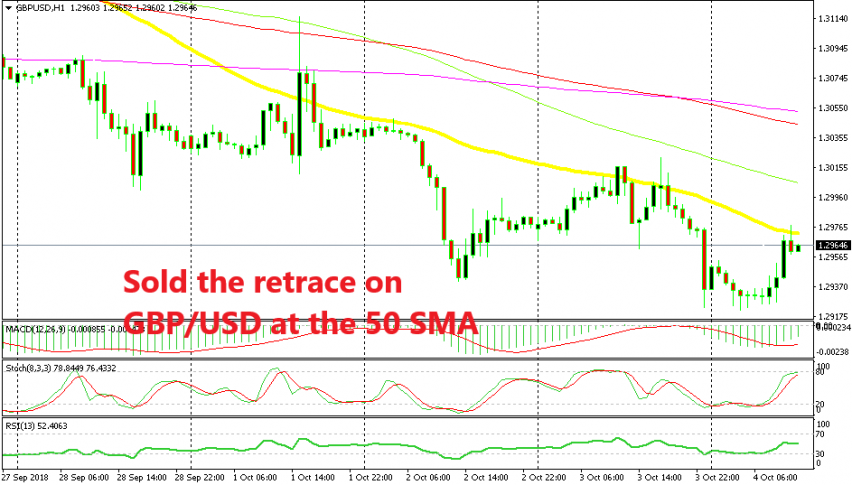 GBP/USD completed the next bearish leg yesterday, particularly in the afternoon, when this forex pair lost around 50 pips during the speech from the FED chairman Powell. The market saw those comments as leaning towards the hawkish side and the USD jumped higher, sending GBP/USD lower.
Although, it has been retracing higher this morning. But, it has reached the 50 SMA right now which is providing resistance. We missed the chance to open a sell trade yesterday when GBP/USD was trading around this moving average, so we decided to take this trade today.
The previous candlestick has closed as an upside-down hammer. That is a reversing signal. Besides, the stochastic is already overbought on this time frame chart which means that the retrace higher is complete.