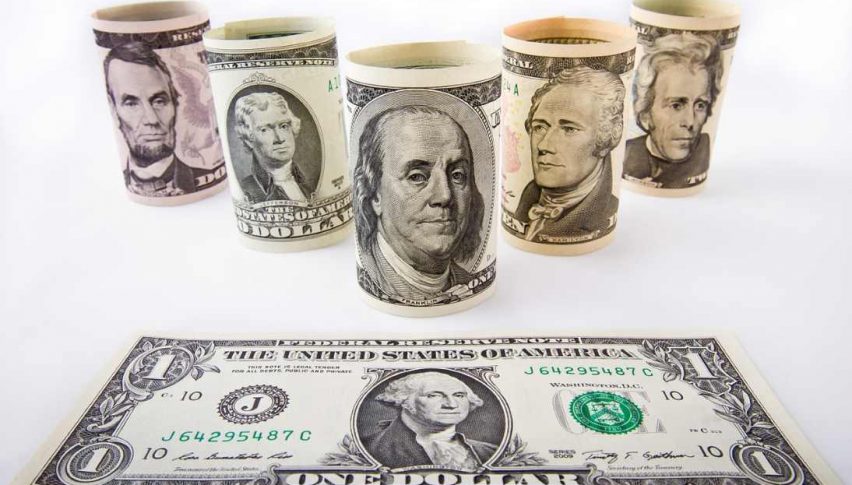 Early Week Levels For USD Index Futures
The past week was a big one for the USD on the forex. Gains against the Euro, Swiss franc, and Australian dollar highlighted the action, driving USD Index futures above 95.000. Tests of key levels such as 1.0000 in the USD/CHF and 0.7000 in the AUD/USD appear to be on the immediate horizon.
Beginning last Monday, several fundamentals came to light that helped the Greenback. USMCA, hawkish comments from U.S. FED Chairman Jerome Powell and historically low U.S. Unemployment are a few. The reaction by the USD was definitively bullish, with investors taking a fancy to the idea of new North American trade and U.S. economic growth.
As a result of the news, the CME FEDWatch Index increased the probability of a December rate hike to 76.4% on Friday, a gain of 2% week-over-week. It appears that the markets expect inflationary concerns to prompt more hawkish action from the FED.
Add it all up, and the USD turned in a bullish week. However, selling dominated the Thursday/Friday action in December USD Index futures. Has this asset made an intermediate-term top? Let's dig into the technicals and find out.
USD Index Futures: Technical Outlook
Late week bearish action prompted a retracement in the December USD Index. A continuation of this sentiment will bring several areas on downside support into play for the early trading week.
Here are the levels to watch for the Monday/Tuesday sessions:
Support(1): 38% Current Wave Retracement, 94.870

Support(2): Bollinger MP, 94.625

Support(3): Daily SMA, 94.220
Overview: The U.S. economic calendar for the coming week is wide open until Thursday's release of the CPI. Analysts expect an uptick in the metric, with projections at 2.3% over the previous release of 2.2%. Other than CPI, there is a lack of fundamental market movers on the docket before next Friday's closing bell.
One aspect of the markets that everyone will have their eyes on is the U.S. Treasuries auctions on Tuesday and Wednesday. Yields have been consistently growing as investors are moving capital into the secured debt market. If this trend continues, look for stocks to enter consolidation and the USD to rise.
The USD Index remains in a technical uptrend. Rates are above the key 38% retracement, which indicates the daily bullish trend remains in play. Until proven otherwise, the long side of this market is the correct one. With a bit of luck, buys from the 95.000 will set up in the near future, giving us an opportunity to join the prevailing trend.