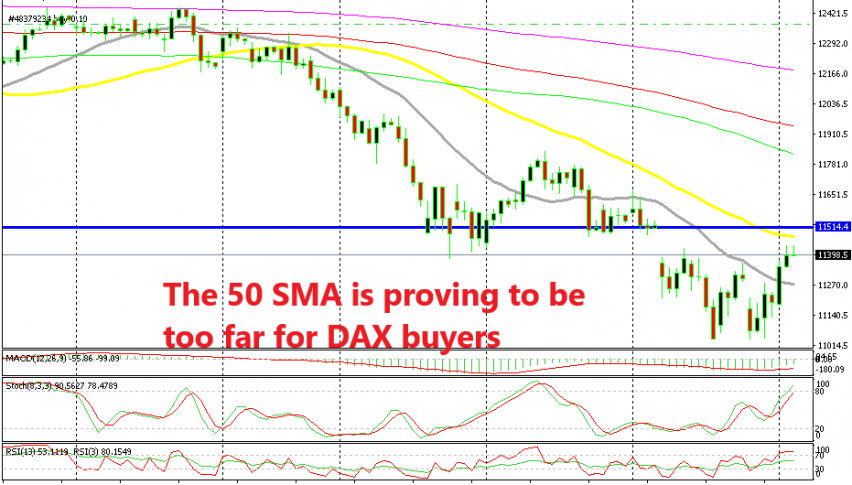 Getting Ready to Short DAX As It Tries to Close the Big Gap
Stock markets have benefited from the improved sentiment in financial markets today. S&P didn't downgrade Italy over the weekend, despite moving the .. to negative. But all in all, nothing has changed fundamentally for financial markets.
Nonetheless, stocks have been climbing higher today. They had two bearish gaps last week, but the one that is more important is the gap at the beginning of last week. The second gap has been closed and now the market's aim seems to be closing the first gap.
As you can see from the H4 chart in DAX, the 50 SMA (yellow) is catching up and right now is standing close above the current price. Last week we sold DAX at the 20 SMA (green) and that trade went pretty well as DAX was finding resistance at that moving average.
Today, it seems that the buyers are targeting the 50 SMA as well as closing the gap from the beginning of last week. Although, they might not be able to do so because the buyers are failing to push up to the 50 SMA again after failing to do so two hours ago.
This sort of price action points to a bearish reversal and possibly to DAX resuming the downtrend. The sentiment is expected to turn negative again as it has done so many times in the last two months. So, we just decided to go short on DAX below the 50 SMA.