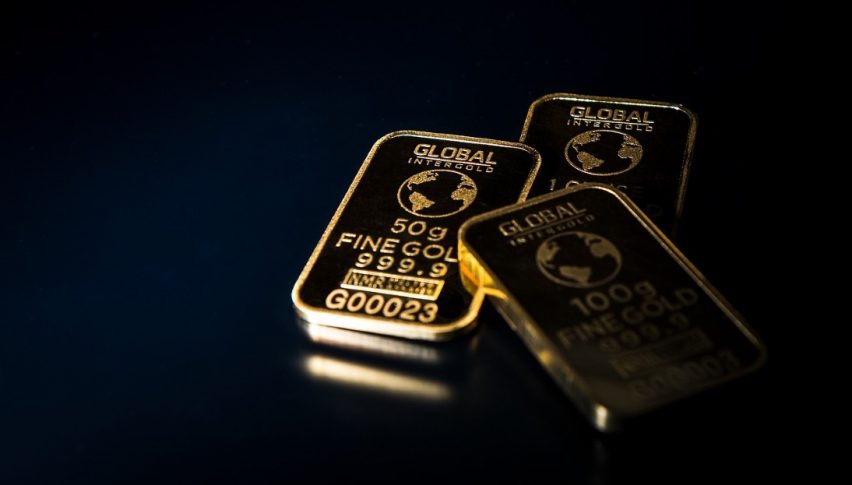 Bullion Wraps Up October On The Bear
October started on a great note for gold bulls. Prices of December bullion futures rallied to nearly 1250.0 on rekindled fears towards global equities. Safe-havens benefitted from the action, let by the performance of gold. However, sentiment abruptly shifted last Friday with a stifled rally just beneath the 1250.0 level. Since then, the last three trading sessions have driven values south, just above 1210.0.
Are we in for an early-November return to the 1200.0 handle? Let's dig into the daily technicals and take a look at a few possible scenarios.
December Gold Futures: Technical Outlook
At press time, December gold futures are trading in a non-committal area between daily support and resistance levels. Following a test of the Daily SMA (1213.9), traders have bid this market to the Bollinger MP (1221.0). If this market continues to tighten, November 1st and 2nd may bring us a big move in December bullion.
Here are the key levels to watch for the remainder of the session:
Resistance(1): Bollinger MP, 1221.3

Support(1): Daily SMA, 1213.9
Overview: Today's close will set the table for the remainder of the week in the bullion markets. If we see a tight close within support and resistance levels, then a late-week breakout becomes increasingly likely.
Friday is going to be a key time for gold and equities products. Next Tuesday's U.S. Congressional Midterm Elections are poised to bring about an active session ahead of the weekly closing bell. Few traders will be interested in assuming risk over the weekend in case of a surprise pre-election news item occurring. This may foster some action in the safe-havens after the Non-Farms Payrolls report is released to the public Friday morning.