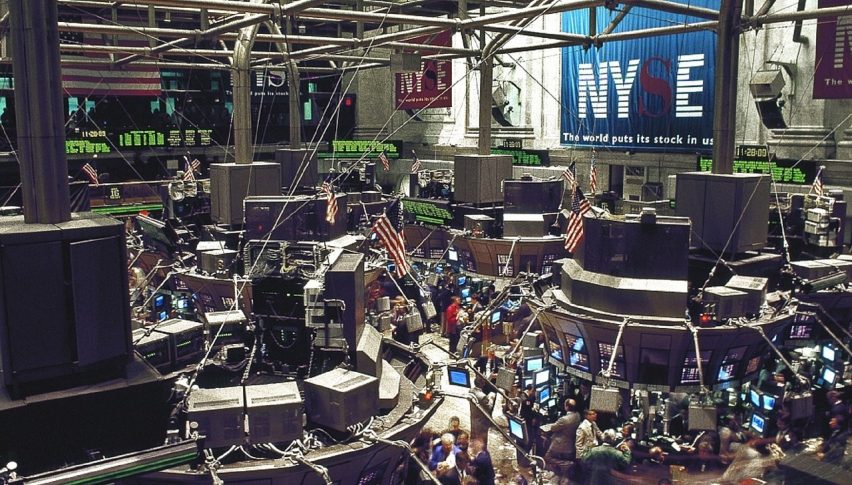 U.S. Stocks Look To Extend Weekly Gains
It has been a strong Friday morning on Wall Street. Both the DJIA and S&P 500 have rallied through the first hour of trade. At least for now, investors don't appear apprehensive toward risk going into the pre-election weekend. U.S. stocks are on the bull for the fourth straight day, the longest winning streak since September.
The timing of today's rally is a bit curious ahead of the election weekend break. Of course, nowadays a positive 100 point open in the DJIA doesn't mean a whole lot, given the heightened levels of volatility. Odds are that we will see the positive sentiment challenged by day's end.
U.S. Stocks Extending Weekly Gains
From a fundamental standpoint, the December E-mini DOW futures should not be on the rally. With uncertainty over the Congressional Midterms and the U.S. Unemployment Rate holding steady at 3.7%, there is reason for skittish investors to sit this one out. However, Non-Farm Payrolls came in above expectations at 250,000 for October.
Here are the two levels to watch in the December E-mini DOW until the closing bell:
Resistance(1): Daily SMA, 25668

Support(1): Bollinger MP, 25400
Overview: Technically, the December E-mini DOW has made great strides this week. Price is back above 25000 and has put in a test of the Daily SMA. Given the bearish nature of U.S. stocks during October, this is a good sign for equities bulls.
Be on the lookout for extreme volatility as we near the closing bell. Investors may be poised to reduce risk exposure as the day wears on. If this is the case, then a positive close for U.S. stock indices may hard to come by.