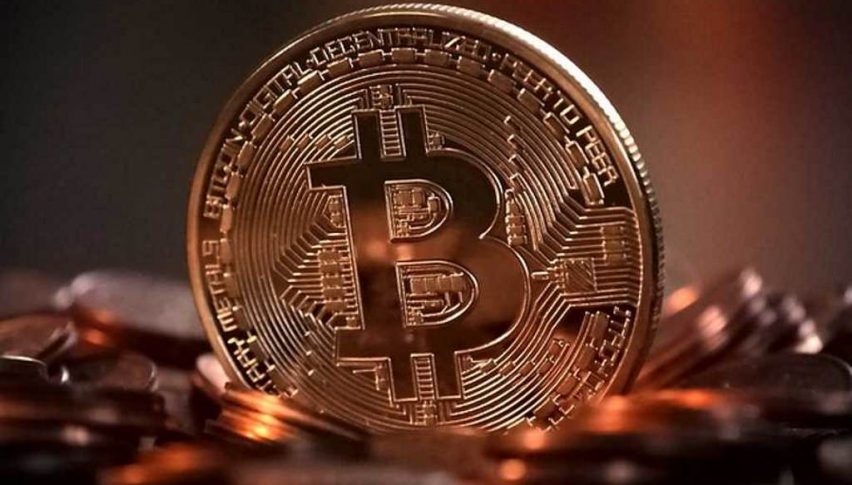 November Bitcoin Futures Plunge Beneath $5000
The toteboards of cryptocurrencies and U.S. stocks are turning blood-red as sellers dominate this Monday session. Investors are showing favor to commodities, led by a second-half rally in WTI crude oil and gold. However, the lead story in today's session has to be the staggering losses of Bitcoin and hard test of the $5000 level.
During the U.S. overnight, my colleagues here at FX Leaders did a great job of breaking down the market dynamic of BITCOIN. Since their updates, losses have been sustained featuring a $4810 intrasession low in November Bitcoin futures. Let's dig into the technicals and take a look at today's epic action in Bitcoin.
November Bitcoin Futures
In the same vein as 25,000 in the DJIA or $50.00 in WTI crude oil, $5000 is the quintessential psychological level in 2018's Bitcoin market. Today brought its first test in more than a year.
For the time being, the outlook for Bitcoin is simple: the trend is down, sellers are dominating the action, and $5000 is truly the 5000-pound elephant in the room. Expect either sustained consolidation in this area or a short-term rejection and rally to $5500.
Overview
Over the last 24 hours, the performance of the big four cryptocurrencies has reflected the action in Bitcoin. Take a look at the pricing metrics for this period:
Coin                               Gain/Loss       Key Number
Bitcoin (BTC)                     -9.0%                  $5000
Bitcoin Cash (BCH)         -17.0%                 $250
Ethereum (ETH)              -12.4%                 $150
Litecoin (LTC)                  -12.5%                  $35
One has to wonder if the timing of recent weakness in BTC has anything to do with uncertainty surrounding the November 15 hard fork of Bitcoin Cash (BCH). Many online cryptocurrency wallets have ceased trade of BCH citing technical issues stemming from the hard fork. Is skepticism surrounding BCH's hard fork spilling over into the valuations of other leading cryptos? As of now, it appears so.