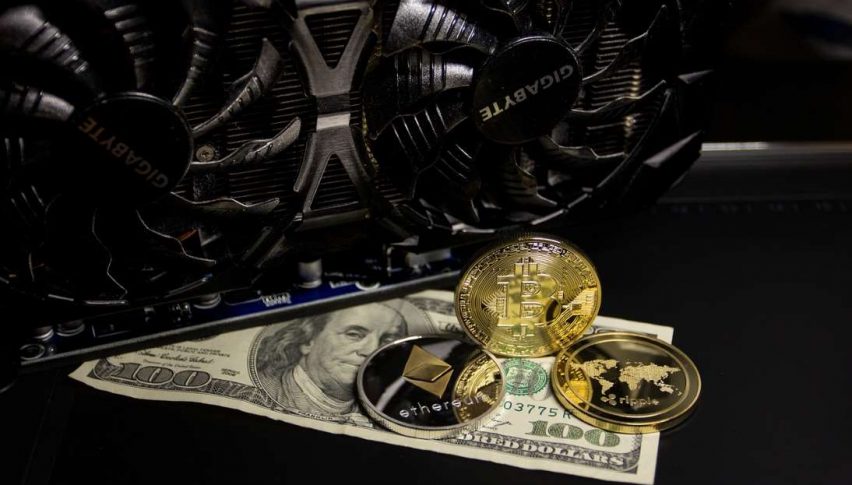 Solid Ground For Cryptocurrencies?
With U.S. stocks closed and futures action limited today, the forex and cryptocurrency exchanges are attracting traders. At least for the moment, the crypto markets are stable. 24-hour ranges have tightened and the bearish action of November looks to be taking a break.
The big story of the last week has been Bitcoin (BTC) crashing through the $5000 psyche level. The mass exodus is being blamed on an investigation into Tether, insider trading allegations at Coinbase, and fallout from last week's Bitcoin Cash hard fork.
The atmosphere surrounding cryptos is always apprehensive, at best. Rumors often drive the markets directionally at the drop of a hat, creating extreme daily ranges. In comparison to the chaos of the last few days, it appears as though these markets are taking a break.
Cryptocurrencies On The Mend?
It is not uncommon for any market to stabilize after taking a major hit. That is exactly what we are seeing in cryptos, with ranges and pricing tightening. The big question is whether or not this is the beginning of a recovery or just a pause in the rout.
Here are the 24-hour metrics for the leading cryptocurrencies:
Coin                                % Gain/Loss    Key Number
Bitcoin (BTC)                        +1.25%              $4500
Bitcoin Cash (BCH)              -1.85%               $250
Ethereum (ETH)                   -1.15%                $125
Litecoin (LTC)                       +1.35%               $35
Overview: With the big four exchange-traded cryptos within 2% of their opening value for the last 24 hours, things have certainly quieted down. Although the technical outlook is still decisively bearish, daily compression patterns are setting up. Either these markets are preparing to rally or they are poised to go lower ― simple as that.
The key number for the entire cryptocurrency asset class is $5000 in BTC. Prices have yet to retrace to this level, with $4800ish being the high seen on cash markets. If BTC returns to the $5000 level and consolidates by next Monday's open, then an intermediate-term bottom may have set up. If not, cryptos are heading lower.