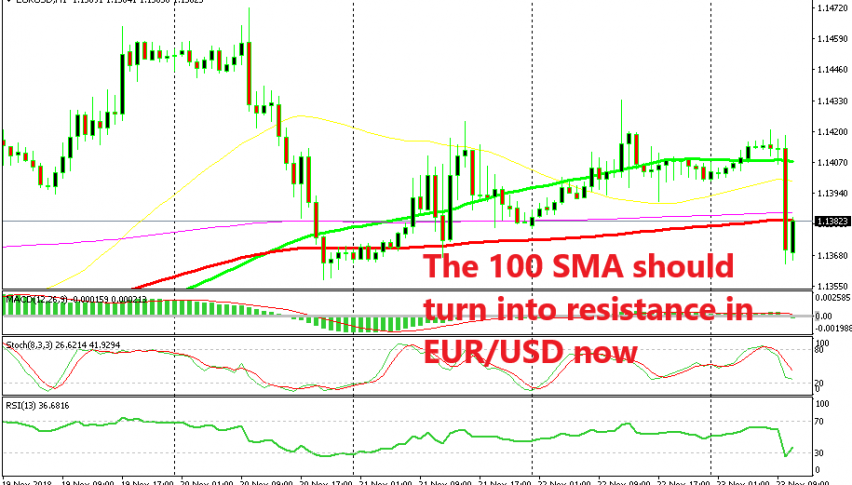 Disappointing European Economic Data Sinks the Euro
A round of economic data from the Eurozone was just released now and it was yet another negative batch of numbers. The French and German service sectors cooled off again, but what is more important for Europe, is that the manufacturing sector also cooled off for yet another month.
The manufacturing PMI report coming at just above the breakeven level at 50, showed that the manufacturing sector in both Germany and France is nearly flat. The manufacturing sector is the driver of the core Eurozone countries, so such a number raises questions about the health of the Eurozone economy.
The Euro has taken a dive after this report was published. We booked profit on our EUR/USD sell forex signal and our EUR/CHF signal also looks better now. The decline in EUR/USD has pulled down AUD/USD as well as this turns into a broad USD buying now. This might turn out to be a bullish day for the USD.
The USD is looking softer today after the unemployment claims showed a jump to the highest since October 2021 last week
1 day ago