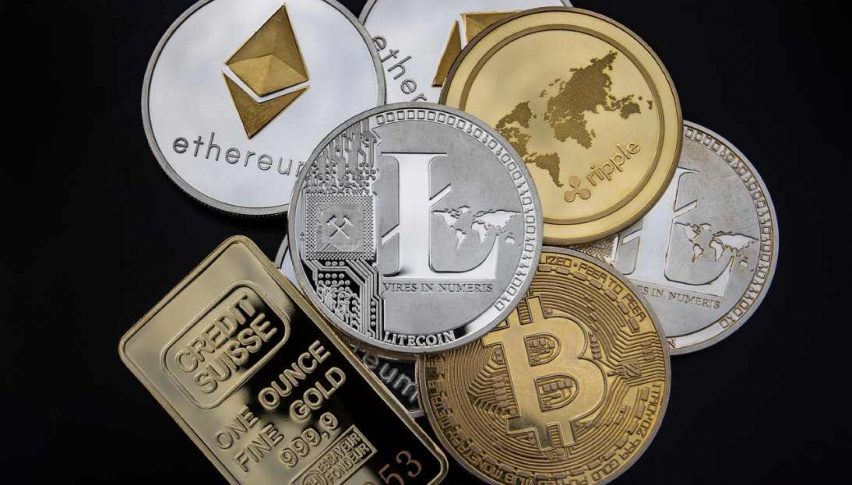 $3500 Serves As Launch Point For Bitcoin Rally
Posted Wednesday, November 28, 2018 by
Shain Vernier
• 1 min read
Following what is best described as being a "miserable" week for crypto bulls, Bitcoin (BTC) is receiving a welcomed bump north. The last two sessions have been positive for BTC, with prices rallying above the $4000 level. This action has been huge for November Bitcoin futures, prompting a return to the weekly opening GAP ($4205-$3965).
Today's jump in value for BTC has been the first since early November. No big news items have triggered the rally ― have crypto bargain hunters finally stepped in, taking long-term positions?
Let's break down the daily technicals for November BTC futures and see what this market needs to do to gain even more ground.
Bitcoin Futures: Technical Outlook
In a live market update from Monday, I broke down the week's opening GAP for November BTC futures. As a general tenet of price discovery, GAPs are typically filled in. This is exactly what we have seen today, at BTC has rallied in the neighborhood of $500.
It is worth noting that November BTC futures are scheduled to expire in the coming days. There is no steadfast relationship between BTC futures and the cash markets. Nonetheless, it looks like institutional shorts are taking profits ahead of contract expiry.
Overview: The daily technical outlook for this market is simple: the trend is down and $3500 is set up as short-term support. As long as $3500 remains valid, the 38% retracement of the current selloff ($4672) is going to be huge for BTC. Until we see a definitive test of this level, it is difficult to even question the prevailing daily bearish trend.