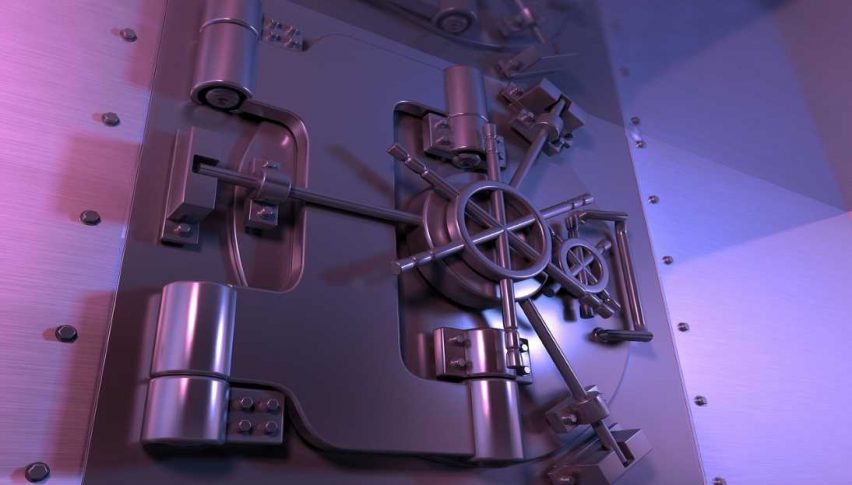 Bad-To-Worse For U.S. Stocks, Safe-Havens In Vogue
In what is being dubbed as a "broad-based" liquidation, U.S. equities continue to show weakness as the trading day progresses. At this hour (about 1:00 PM EST), the DJIA is down 500 points and S&P 500 SPX is off 40. Safe-havens are on the march, led by rallies in the Swiss franc, gold, and the Japanese yen.
The buzz on Wall Street suggests that the S&P 500 is in the process of forming a "death cross." This pattern will be valid if the S&P's 50-day moving average falls below its 200-day moving average. This is a major technical development and one that has not occurred since April of 2016.
It goes without saying, but U.S. stock traders are in near-panic mode. Today's close is going to feature extreme volatility and anything can happen. However, given the recent trend and strength in safe-havens, both the DJIA and S&P 500 may be in a position to swan dive on the closing bell.
Safe Havens Rule, USD/CHF Plunges
In a live market update from Wednesday, I broke down the technical outlook for the USD/CHF. Things went pretty much as expected ― rates failed at par and reversed to test beneath the .9900 handle.
Here are the two levels to watch until Friday's closing bell:
Resistance(1): 38% Current Wave Retracement, .9983

Support(1): Psyche Level, .9900
Overview: So, what now for the markets? This is truly the trillion dollar question and one that will be heavily scrutinized in the near future.
At the moment, the bearish sentiment on Wall Street is overwhelming. Traded volumes are enormous and interest in financial safe-havens is growing rapidly. However, U.S. equities are still technically bullish, the FED Chairman is scheduled to speak this evening, and tomorrow brings a set of U.S. employment numbers highly likely to be positive. While things may look bleak now, a Friday rally for the U.S. indices is not out of the question.