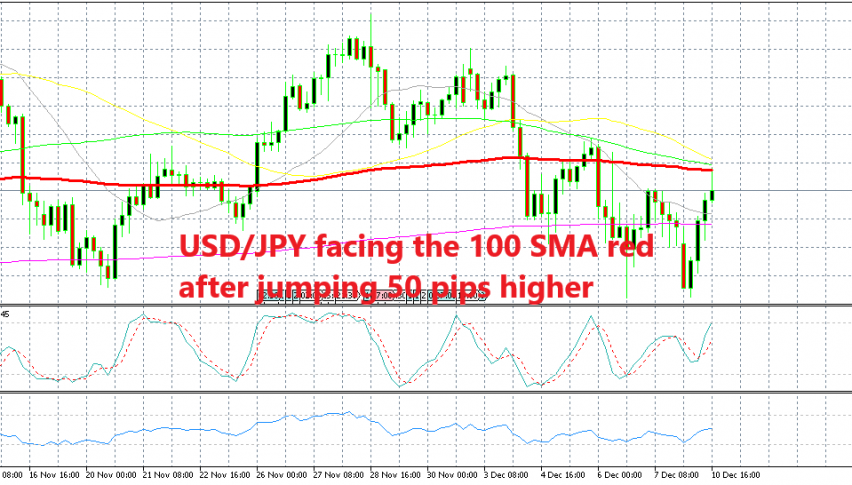 Safe Havens Crash As Sentiment Improves
The risk trades have been under pressure recently as the to main risk events for Europe approached. The European Commission is to vote on the Italian budget for next year this week, and the British Parliament was expected to vote on Theresa May's Brexit deal.
As a result, risk currencies have been under pressure, hence the downtrend in AUD/USD and NZD/USD last week. Stock markets also traded in a pretty bearish trend last week as well after a small jump in the opening last Monday.
But, the UK Government has pulled off the plug and they won't present the Brexit deal to the UK Parliament for a vote. This is killing the GBP, as well as safe haven assets. Safe havens were in great demand last week as Gold climbed nearly $30 higher.
The JPY was also in great demand last week as USD/JPY stretched the downtrend further below. Although, now that one of the main risk events for Europe is over, safe havens are getting crashed. Risk assets are not rallying because traders are still uncertain how the Brexit saga will end, But some of the long trades in safe havens are being unwinding as the sentiment improves.
USD/JPY has jumped around 50 pips higher in and Gold has lost around $7 so far. So, is this turning ugly for safe havens? Is it right to sell them now? I don't think that safe havens will decline too much or for too long. Brexit is still ongoing and it  is likely that it gets worse as UK might crash out of the EU, while the other risk events still remain. So, we will be looking for a chance to buy them when the decline is over. The USD is benefiting from it by the way.
Core PCE inflation ticked higher to 4.7% this month, which should keep the FED hawkish and the USD bullish
1 day ago
Gold broke below the support zone of $1.950 yesterday and now it is headed for the 100 SMA on the daily chart
2 days ago