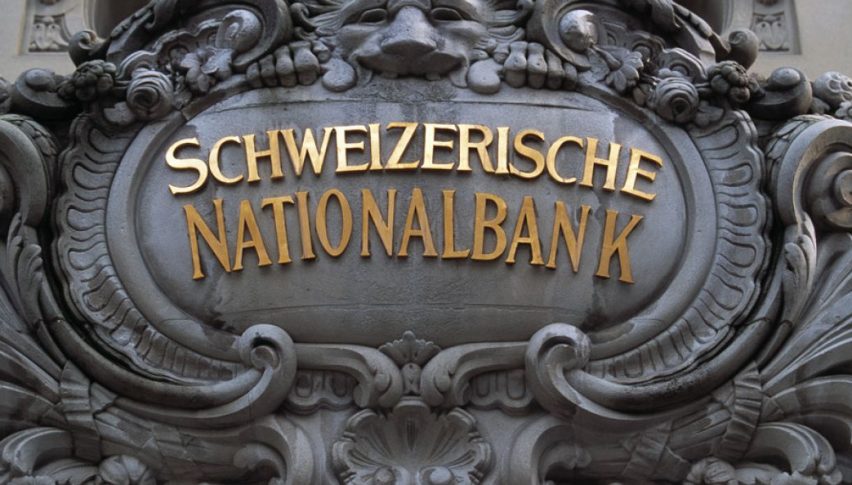 A Day for Central Banks in Europe – What to Expect?
Today we have two main events during the European session. First we will have the Swiss National Bank (SNB) delivering their libor rate decision and the monetary policy assessment as well as hold a press conference. After that, at around midday, the European Central Bank (ECB) will publish their main refinancing rate, followed by the press conference.
So, we will concentrate on central banks while trading forex for once after trading mostly politics such as Trump's tariffs, China-US trade war, Brexit and the Italian budget for a log time. I'm getting increasingly certain that soon we will be trading over French Prime Minister Emanuel Macron as he is facing massive protests in France and his popularity is in free-fall.
The SNB Event
Anyway, back to the topic, EUR/CHF has been trading on a bearish trend since April this year, reversing from below 1.20 and it is trading around 1.2 and 1.13 now as the CHF has strengthened. The SNB surely doesn't like that since most of Swiss exports go to Europe, so the economy will suffer.
The Unemployment rate declined again by 0.1% last week, but inflation also declined by 0.3% the previous week, while the week before that the GDP report for Q3 showed a 0.2% contraction. So, SNB chairman Jordan will try to talk the CHF down today, so I expect EUR/CHF to surge after his speech. If he doesn't, then this pair is likely to resume the bearish trend.
The ECB Event
Then, as we approach the ECB press conference, I expect this pair to start consolidating. The effect from the SNB will start to wear out as well. Inflation has cooled off in the Eurozone falling to the lowest targets for the ECB with core CPI at 1.0% and the main CPI number at 2.0%.
The ECB has acknowledged the economic slowdown and the cooling off of inflation, but they haven't sounded particularly dovish. If the ECB and particularly Mario Draghi sound dovish today, the market will read that as postponing the first rate hike beyond next year probably, so that would be pretty bearish for the Euro. In that case, EUR/CHF would go down again.