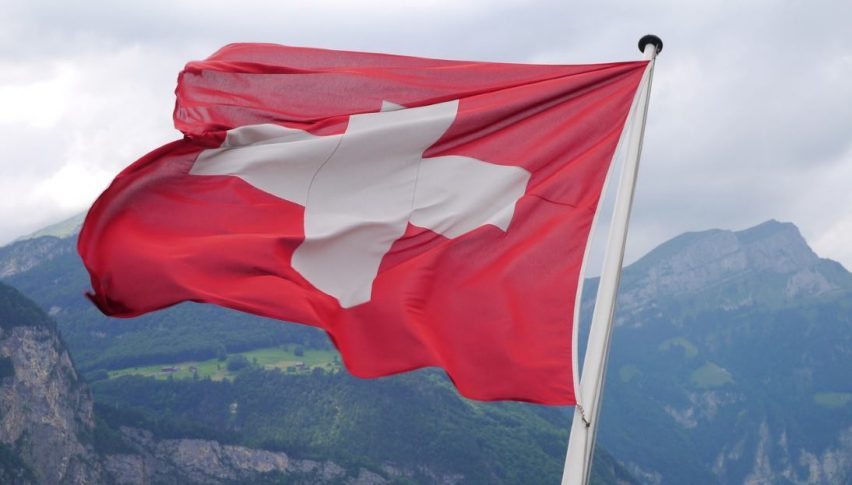 USD/CHF Poised For A Breakout
The wild action in the U.S. equities markets has once again brought major participation to the USD/CHF. Posting another massive daily range, the Swiss franc has gained ground against the Greenback amid a broad-based safe-haven rally. Gains have also been made by the Japanese yen and gold as investors have once again bolted from stocks.
Amid the news swirling around this morning's retracement in the U.S. indices, several economic metrics were released to the public. Here is a quick look at the data:
Event                                                           Actual             Projected         Previous
Continuing Jobless Claims (Dec. 14)       1.701M               1.655M           1.705M
Initial Jobless Claims (Dec. 21)                  216K                     217K              217K
Housing Price Index (Oct., MoM)               0.3%                     NA                 0.2%
In the aggregate, Jobless Claims came in mixed, with the Housing Price Index outperforming its previous release. While these numbers are peripheral to the markets, they do show stability in the U.S. economy during a time of extreme turmoil facing U.S. stocks.
USD/CHF Technicals
Wednesday, I issued a Live Market Update breaking down the daily pattern for the Swissie. If you haven't seen it, feel free to check it out here.
Bottom Line: The compression has reached a fevered pitch in the USD/CHF, with rates bouncing off of both topside resistance and support. It appears that we are in for a directional move by Friday's closing bell.
For the rest of the week, I will be playing a breakout in the Swissie. Buys above this week's high (.9963) or sells beneath the Spike Low (.9840) should produce positive positions. This trade may take a bit of patience, but will likely yield 25-35 pips when using a 1:1 risk vs reward management plan.
Consumer inflation CPI started increasing again last month, while USD/CHF is facing the 100 daily SMA as resistance above
3 days ago
USD/CHF is testing the previous support above 0.91 after the GDP report released earlier this morning from Switzerland
1 week ago