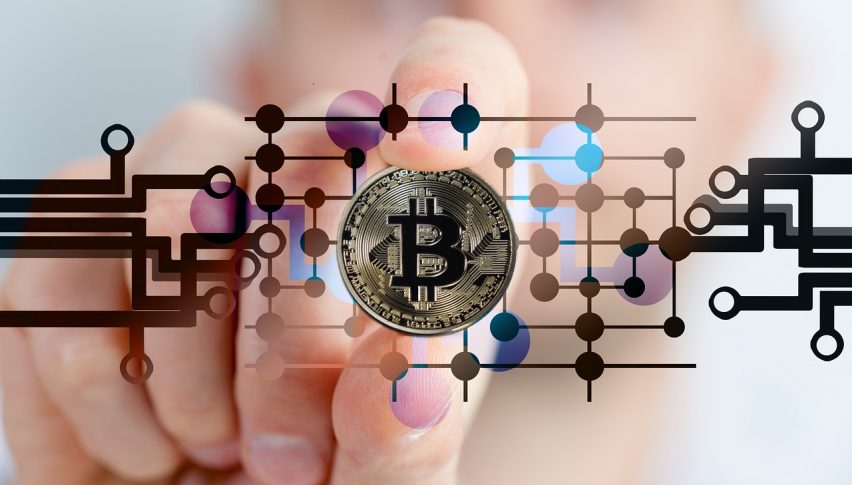 Bitcoin Outlook, January 2019 – is it Going to Recover?
Posted Tuesday, January 1, 2019 by
Arslan Butt
• 2 min read
Bitcoin (BTC) had one of its biggest bullish rallies in records to $19,500, yet it concludes the year 2018 with an 80% drop from its all-time high. BTC/USD had a modest recovery in late December, but the leading crypto is still vulnerable due to weaker fundamentals.
During the previous month, we saw the price of BTC/USD sinking below its long-standing support area of $5,800. Most of the selling triggered as investors lost confidence in the virtual currency and moved their funds into the US dollar, the high yielding currency, after the trade war.
In December, this price move wasn't unexpected, as it was a part of the continued selling trend after the violation of the descending triangle pattern on the weekly timeframe.
Well, the question now is this: Has BTC/USD hit the bottom, or is worse yet to come?
Speaking from fundamentals' point of view, the cryptocurrencies have always been a point of concern due to lack of proper regulatory bodies. The same is going to challenge BTC in the year 2019. However, if countries can provide the proper regulatory framework, we may see stability and a potential rise in the prices of BTC.
Technical Outlook
In the weekly chart of BTC/USD, we can see that after posting some slight gains in December before Christmas, the weekly candles are doji and bearish, signaling bearish bias of the market.
For the moment, the market trades sideways as traders are out of the market over new year holidays. Major support lies near $3,200 along with resistance at $4,560. Since the market is already holding below the psychological level of $ 4,000, this level will now work as a resistance and the market can keep tossing BTC/USD between $4,000 – $3,850.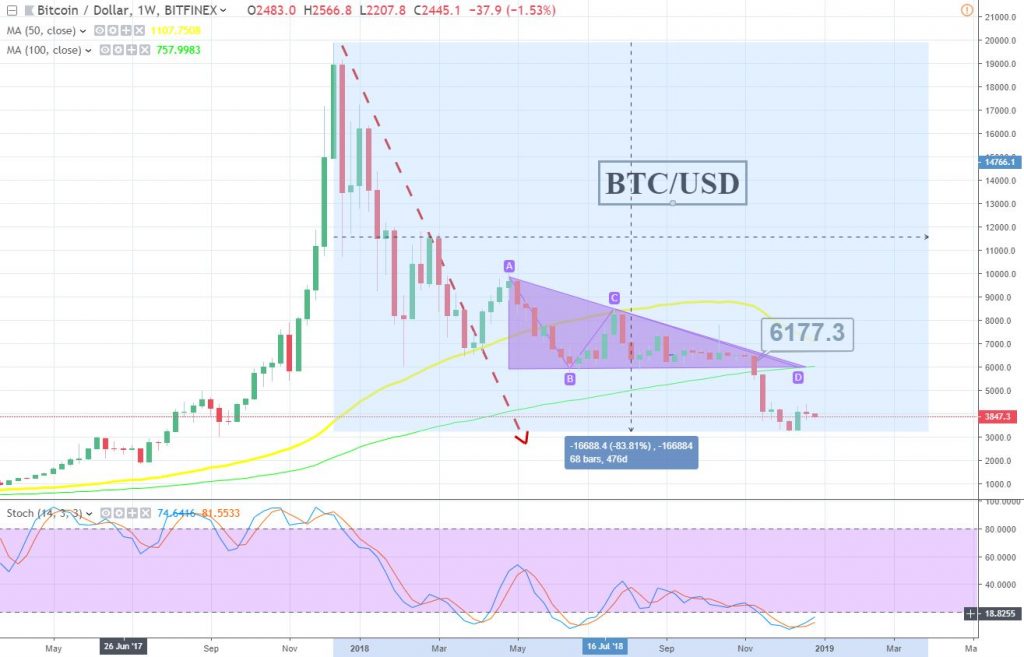 The long-term outlook shows the pair may go up after testing the psychological support area of $3,000 and the violation of this level can lead the BTC/USD towards $3,850.
Lastly, once again, a very Happy New Year to everyone and stay tuned to FX Leaders for another successful year 2019.