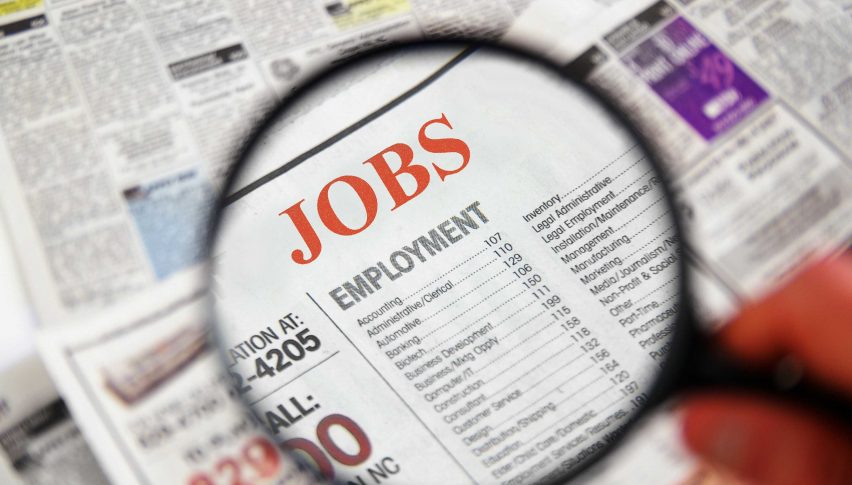 Economic Events Outlook, Jan 4 – Top 5 Things to Watch Today
Posted Friday, January 4, 2019 by
Arslan Butt
• 2 min read
Happy Friday, fellas.

It's been a volatile start of the week despite the New Year holidays, but what's more exciting is that team FX Leaders was able to capture and cover every bit of it. During the Asian session on Thursday, the US Dollar collapsed against the Japanese Yen down to 104.86, a level not seen for almost a decade. All this happened just in a time span of seven minutes.




The Aussie Dollar, in turn, weakened against the US Dollar to as low as 0.6701, the lowest since March 2009.




The economic calendar is busy today with highly significant economic events. In particular, the employment reports from the US and Canada remain in the limelight today.




Top Economic Events Worth Watching Today

US Dollar – USD
On Friday, the US NFP (Nonfarm employment change) and the unemployment rate will be will be closely monitored at 13:30 (GMT). Looking at the forecast, the NFP is expected to be rise by 179k vs 155k in the previous month. However, the ADP figure, which shares a strong positive correlation with the actual NFP and is also called advance NFP, performed extremely well.

According to the ADP National Employment report, private sector employment increased by 271k jobs from November to December, while it was forecast to be 179k. This forms a bullish sentiment for the Greenback as traders are expecting a similar release from the Bureau of Labor Statistics.

Unemployment Rate – The unemployment rate is expected to remain steady at 3.7% for December.

Average Hourly Earnings m/m – Along with Nonfarm payroll and unemployment rate, we need to concentrate on the average hourly earnings as well. In November, the earnings picked up from 0.1% to 0.2%, signaling growth in the labor market, but economists aren't much optimistic about this months report. December's report is expected to show a positive data of 0.3% vs. 0.2%.


Canadian Dollar – CAD
Employment Change – It's always exciting to trade events like Canadian employment change as they are highly unpredictable and the market often exhibits massive fluctuations on their release. Especially if the data reports a sudden rise or drops in the employment change. Employment Change is due to release alongside the US NFP at 13:30 (GMT) with a negative forecast of 6.8k jobs vs. 94.1k jobs in November.

Unemployment Rate – Canadian labor market figures seem to get worse over a dramatic drop in crude oil prices. For all the newbies, Canadian economy heavily depends upon crude oil exports, but the recent drop in oil prices from $78 per barrel to $40 per barrel has impacted Canadian revenues and, ultimately, the economic growth. With that said, economists are expecting a rise in the unemployment rate from 5.6% to 5.7% for the month of December 2018.

That's it for now, but the technical setups are lining up to offer potential trade setups. Stay tuned to FX Leaders for quick trade plans and forex trading signals.