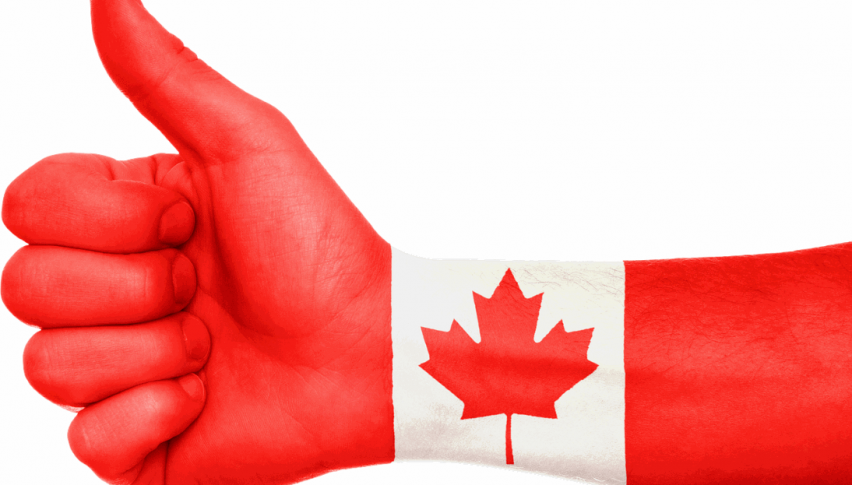 USD/CAD Continues 3-Day Rout
It has been an active start to 2019 for the USD/CAD, featuring a drop in rates of more than 225 pips. Bearish participation has dominated the action in the wake of WTI crude oil threatening a return to $50.00 and stronger than expected Canadian economic numbers. However, the key to this pair is the pending future of USMCA. A newly split U.S. Congress has made public statements alluding to a delay of the bill's passage. If this comes to pass, 2019 may be a down year for the USD/CAD.
During today's U.S. premarket hours, Statistics Canada released several numbers to the public. Among them was an uptick in Net Change In Employment (Dec.) and positive performance in the Unemployment Rate (Dec.). Given the improvement in Canada's job market, traders are anticipating that the Bank of Canada (BoC) may take a hawkish stance toward the Loonie by the end of Q2 2019.
If you take a look at the daily chart for the USD/CAD, it is obvious that currency players stepped in and began shorting immediately upon 2018 coming to a close. For now, 2018's high (1.3664) and 2017's high (1.3793) are going to be important technical areas moving forward.
Bottom Line: For the immediate future, I will be watching the 62% retracement of December's rally (1.3350) very closely. In the event rates continue to fall, a long trade from this area is solid entry with the prevailing uptrend. Until elected, buy orders in the USD/CAD will be queued up from 1.3354. Using an initial stop loss at 1.3309, this trade produces 40 pips on a sub-1:1 risk vs reward management plan.
Early year price action can be a challenge to diagnose correctly. The sudden influx of institutional capital often skews technical levels and indicators. However, as January wears on, the technical picture facing many of these markets will clear up dramatically.