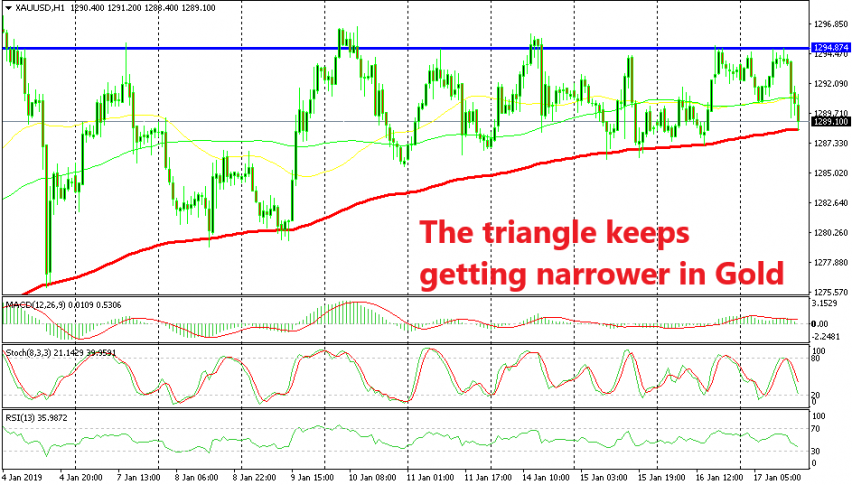 Gold Returns to the 100 SMA As the Triangle Narrows
Gold has formed a ritual in the last two weeks, bouncing higher one session, only to turn bearish in the next one. Yesterday we highlighted the range in Gold, which now looks increasingly like a triangle. Gold has been bouncing inside the triangle for many days now without being able to break at either side.
The top of the triangle has been defined by the resistance area around the $1,294-5 level which has been providing solid resistance now, while the bottom of the range has been defined by the 100 SMA. Moving averages are dynamic indicators, unlike support and resistance lines which are static.
So, moving averages actually move, hence the name. And this moving average has moved higher and is still doing so, making the triangle narrower every day. This will surely lead to an explosion in one direction. Although, I hope that it happens to the downside since we are short on Gold with a long term trade/signal.
Right now the price is at the bottom line of the triangle, which is the 100 SMA and that is providing support once again. If this H1 candlestick closes like a doji or a hammer, then that would be a reversing signal and very likely Gold will reverse back up again. But, let's hope that the break comes today.