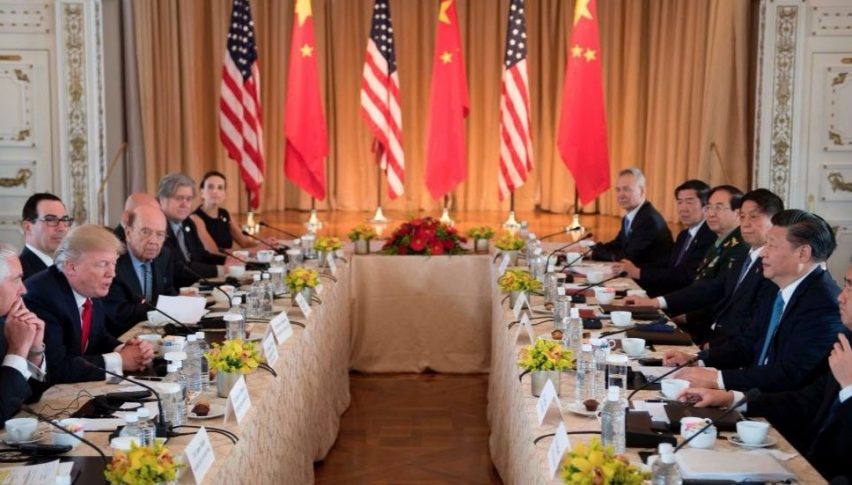 Stock Extend Their Rally on Optimist Regarding China's Trade Deal Offer to the US
The sentiment has turned positive since the US session yesterday, as odds for another Brexit referendum increase and stocks made the most of it. Today, another fundamental event is inducing optimism in financial markets and we see safe havens such as GOLD and the JPY tumble lower, while risk assets such as stocks are making another leg higher.
China said to have proposed to the US buying/importing of $1 trillion worth of US good in the next 6 years. The US is skeptical and wants a faster reduction in the trade gap, but the markets see this as a positive development in the Chinese-US trade talks.
That would increase Chinese imports of US good to around $600 billion annually from $155 at present. That would make the trade balance zero by 2024. Although, the US wants China to close the trade gap in two years. The disputes in Intellectual Property theft and government intervention in Chinese industry still remain and they will be the tough nut to crack.
But, the promise to close the trade balance is a positive thing and stock markets are running away with it. Nikkei is heading for 20,900 which means a 700 pip/points climb from the lows yesterday while S&P500 has broken the 100 SMA on the daily chart. Everything seems to be going right for stocks recently, but let's see how much this will last.