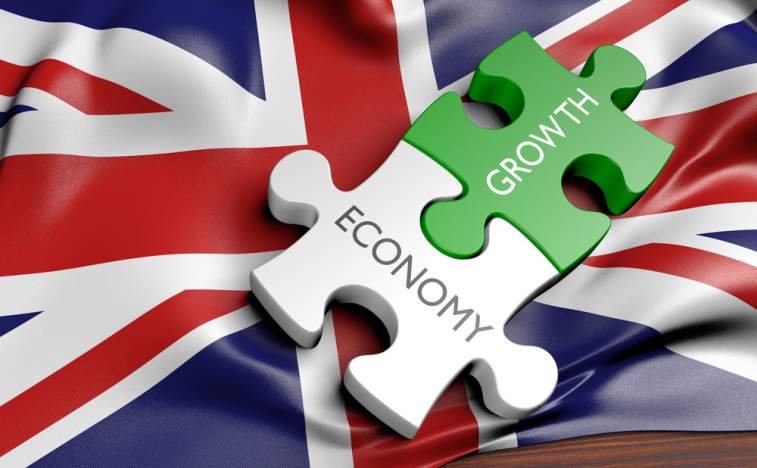 Major Economic Events, Jan 31 – Good Day to Trade Canadian Dollar
Posted Thursday, January 31, 2019 by
Arslan Butt
• 2 min read
The dollar slipped against its peers on Thursday after the Federal Reserve took a dovish turn. As expected, the market has exhibited massive volatility over significant changes on the fundamentals side this week and today is going to be another exciting day. The economic docket is fully loaded with top-tier economic events, including GDP, Prelim GDP from Spain and Canada. So buckle up, trading is gonna be a roller coaster ride today.
Top Events to Watch Today
GDP (Gross Domestic Product)
The gross domestic product figure shows a change in the inflation-adjusted value of all goods and services produced by the economy. Today the market is all about GDP figures.
EUR – Spanish Flash GDP q/q is due at 8:00 (GMT) with a neutral forecast of 0.6%. Now as you can see in the chart, it's been consistently going lower since mid-2017. That explains why ECB is looking to keep interest rates near zero until the year-end.

CAD – The Statistics Canada will publish the GDP m/m at 13:30 (GMT) with a negative forecast of -0.1%. Well comparatively, this figure is more important than the Spanish GDP. The massive drop in crude oil prices is costing the Canadian economy in terms of crappy exchange rates and lower revenue despite exporting same quantity of crude oil that they were selling earlier.
In the previous session, the US dollar dipped versus its peers after the Federal Reserve took a dovish turn. The US central bank decided to keep the interest rates on hold but discarded vows of "further gradual increases" in interest rates. This triggered a massive buying in gold along with a sell-off in the dollar.
USD/CAD – Bearish Breakout Playing Nicely
If you recall our earlier report, we discussed the double bottom pattern. You can see on the 4-Hour Chart, the pattern extended nice support to Loonie at 1.3185 for a couple of weeks, but it failed to survive against a weakened dollar.
The pair has dropped below 1.3185 upon the release of dovish FOMC statement. The idea was to wait for the market to go below this level to open a short position. For now, I'm expecting a slight pullback in the pair up to $1.3165 before the continuation of a bearish trend.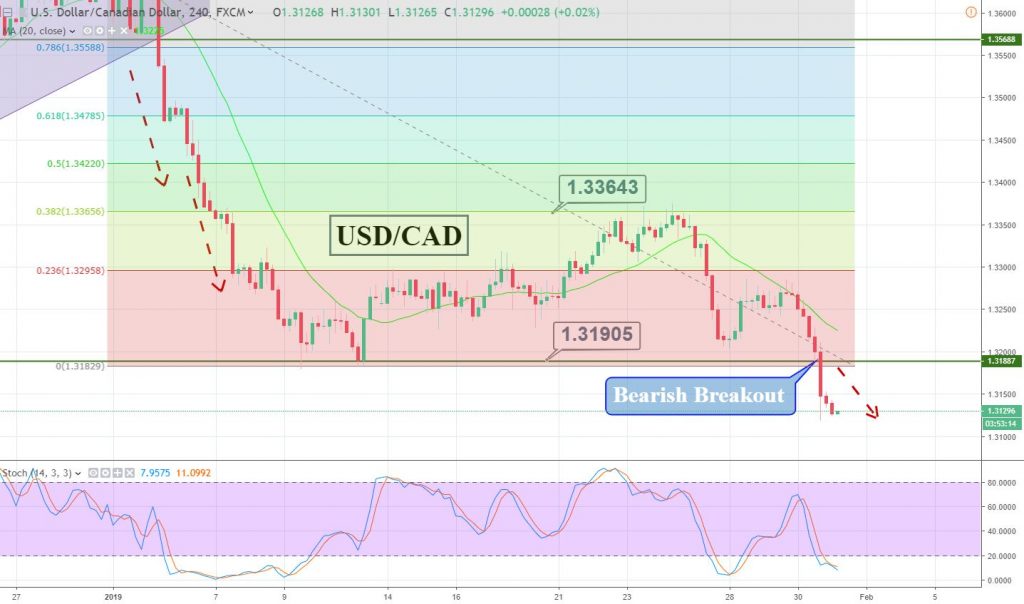 The USD/CAD is likely to face a solid resistance level at 1.3185 and it seems a reasonable trading level to take sell positions in the pair. But don't forget to monitor the GDP figure from Canada. Weaker figures can extend support to the indirect currency pair today.
Support Resistance
1.3092 1.3236
1.3034 1.3321
1.2891 1.3464
Key Trading Level: 1.3177
USD/CAD – Trading Plan
So, it will be nice to wait for a slight pullback until 1.3175 before placing another sell positions. Whereas the break above $1.3185 can open some room for buying until $1.3250.
That's it for now, good luck for today.
USD/CAD was testing the highs early in November, with the price trading around 1.39, before making a sharp reversal. The price found support
3 days ago