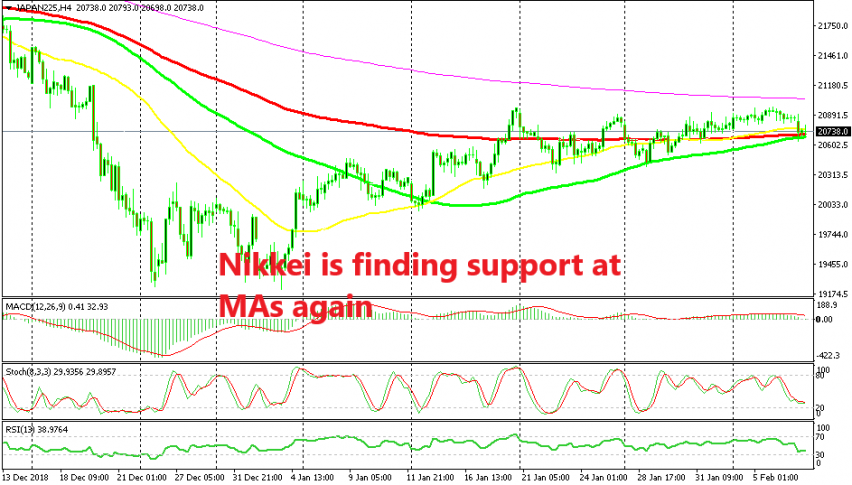 Nikkei Looks Set for a Buy Trade
Stock markets have been trading on a bullish trend since they made a decisive bullish turnaround at the end of December last year. They have recuperated quite some ground after the steep decline of the last few months of 2018.
They have formed an uptrend during the last six weeks as you can observe from the daily chart in Nikkei225. This index has broken above three moving averages on the way up, which turned into support after the break. The 50 SMA (yellow) started providing support at first until the last week of January.
Then, the 50 SMA was broken as the uptrend slowed a bit, but the 100 SMA (green) took its place and turned into support for Nikkei. The other moving averages have also helped in holding the price during the dips and right now, Nikkei is dipping once again.
We see that this index has retraced lower during the Asian session, but it is now leaning on a bunch of moving averages. The two 100 SMAs (red and green) are providing support right now and the stochastic indicator is almost oversold, which means that the retrace is nearly complete. This is the bottom of the trend and this looks like a good opportunity to go long. We will decide in the next hour or so whether to go long from here on Nikkei.