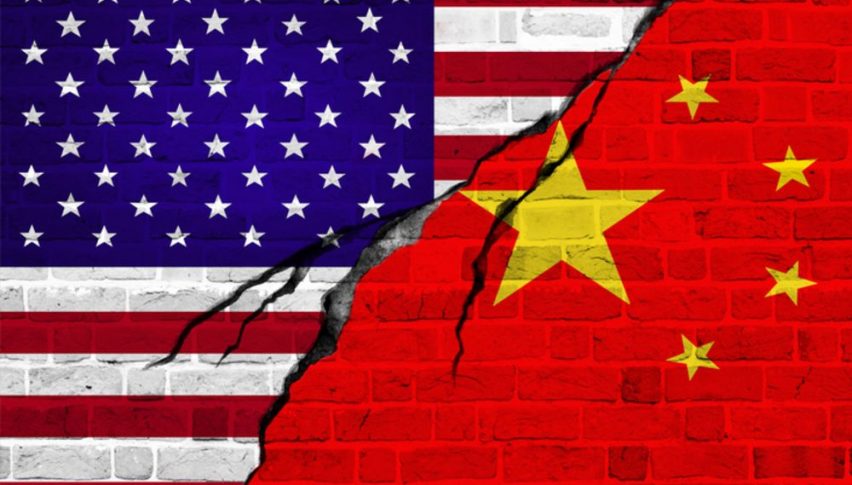 Trade War In Focus, U.S. Stocks Mixed
Trade negotiations between the United States and China are the dominant fundamental factor influencing the markets this morning. The U.S. indices are mixed to open the week as the idea of a trade war resolution is beginning to take root. For the first hour of trade, the DJIA(-30), S&P 500 (+1), and NASDAQ (+12) are seeing muted two-way action.
On the political front, talks between Republican and Democratic leadership are reported to have stalled out over the weekend. Friday is the deadline for approval of the U.S. Federal budget ― as of now, it looks like the second government shutdown of 2019 is going to become a reality.
Trade War Negotiations Have Stocks Muted
The psychological barrier of 25000 has been a huge level for the DJIA seemingly forever. Friday brought choppy trading conditions around this level amid relatively muted conditions. For the moment, the same type of scenario appears to be setting up for the March E-mini DOW.
In the event that bearish sentiment takes over the session, here are a few support levels to be aware of:
Support(1): Bollinger MP, 24643

Support(2): Daily SMA, 24391
Overview: At the moment, the 25000 level is a primary two-way catalyst for the DJIA and March E-mini DOW futures. I expect this to be the case for the next several sessions, especially considering the uncertainty surrounding U.S./China trade talks.
The heavy hitters for both sides are due to meet in person later on in the week. Treasury Secretary Steven Mnuchin and U.S. Trade Representative Robert Lighthizer are scheduled to arrive in Beijing on Thursday/Friday. Until then, we may be in for a period of relaxed participation and modest daily ranges for the U.S. indices.
The broad-based US dollar will end this week on a bearish track as market optimism tends to undermine the safe-haven US dollar.
5 months ago