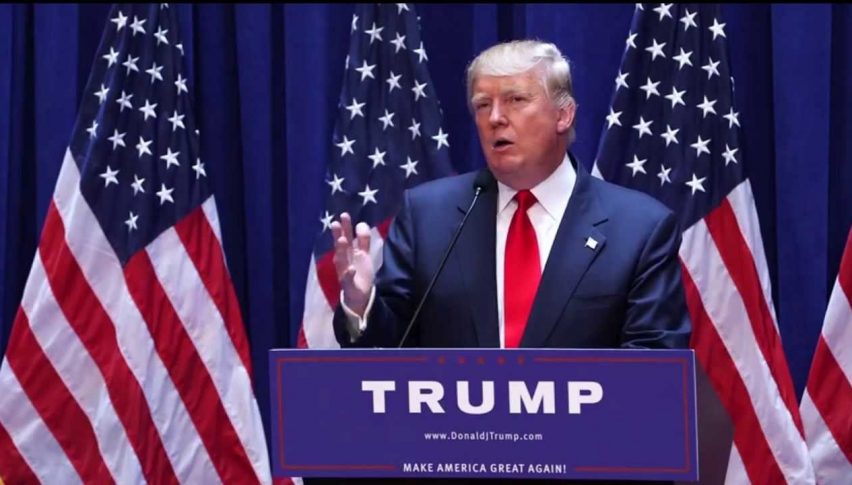 Trump, Congress Mull Shutdown Options
It seems like just yesterday the U.S. federal government reopened for business following its longest closure in modern history. Now, unless President Trump signs a budget bill by the Friday midnight deadline, the government will once again partially shut down.
At press time, it is being widely reported that Congress has agreed upon a "compromise bill" to keep the government open. The key element of the bill is $1.4 billion in funding for construction of a "physical barrier" on the U.S./Mexico border. This is far beneath the $5.7 billion being asked for by the Trump administration. Nonetheless, it may be enough to gain passage.
Will Another Shutdown Spoil Market Sentiment?
Given the current geopolitical and economic situation, another government shutdown is not likely to immediately send the USD and indices to the bear. At least not yet. The temporary unemployment of 800,000 federal workers will not move the needle in terms of long-term economic output. However, it is certain to show up in the Q1 GDP figures.
Today's lagging Retail Sales (Dec.) numbers may give President Trump additional incentive to sign the Congressional compromise into law. Q1 GDP projections are right around the corner ― another dismal figure like December's Retail Sales could prompt a broad correction in equities. Further damage to Q1 GDP may be ample motivation to prevent another shutdown by Friday's midnight deadline.
Most political pundits believe that Trump will sign the funding bill and preempt the pending work stoppage. But, this administration has been known to defy conventional wisdom. It will come as no surprise to the markets if the U.S. government closes its doors once again Friday evening.