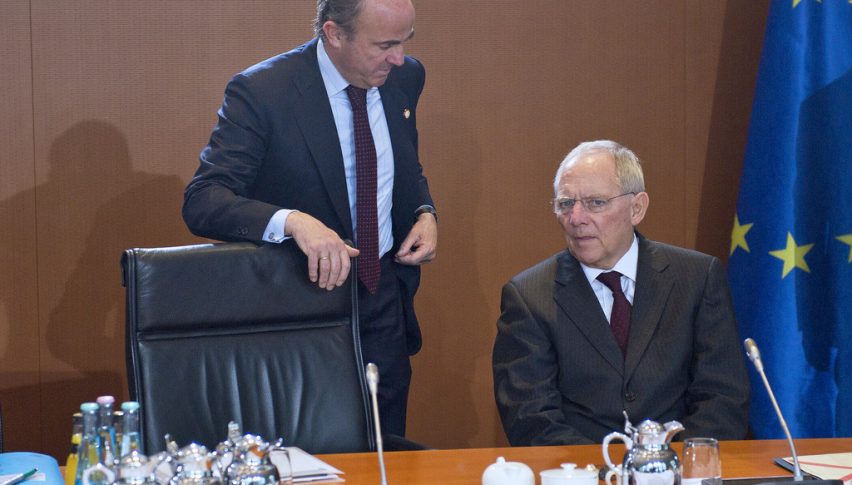 EUR/USD Dives 50 Pips on De Guindos's Comments
EUR/USD spiked around 30 pips higher earlier this morning climbing above 1.13 when the European markets opened as the USD fell through an air pocket. But, it quickly reversed lower losing 50 pips and falling below 1.13 once again, which means that the sellers remain in control.
The Vice President of the European Central Bank Louis de Guindos was speaking on Le Monde earlier on and he helped this pair turn lower. Here are his main comments on the Eurozone economy and the monetary policy:
We won't take decision (regarding rate hikes) before thorough analysis
Policy (monetary) will stay accommodative for a long while yet
ECB has a large range of tools at its disposal
Even if energy prices fall a little in the coming months, still confident that inflation will converge to ECB's target over the medium-term
Central bank still analyzing the causes of the economic slowdown in the Eurozone
The first two comments contributed to the decline of the Euro. He is saying that the monetary policy will remain "accomodative for a long while". Does that mean the rate hike planned for this year is out of the question? The first comments says that the ECB won't take any "decisions before thorough analysis".
We all thought they had made a thorough analysis since they have been calling a rate hike in 2019 for more than a year. Are they having second thought about that now?
Also, he sounds confident about inflation but they might be forced to eat their words again later, because it's been a year that inflation pressures have diminished and the economy is close to stagnation. Italy is in contraction already.
Don't they know where this slowdown is coming from? Well, whether they accept it or not, the economy is in doldrums and it doesn't support a rate hike, which should be bearish for the Euro in the medium term.