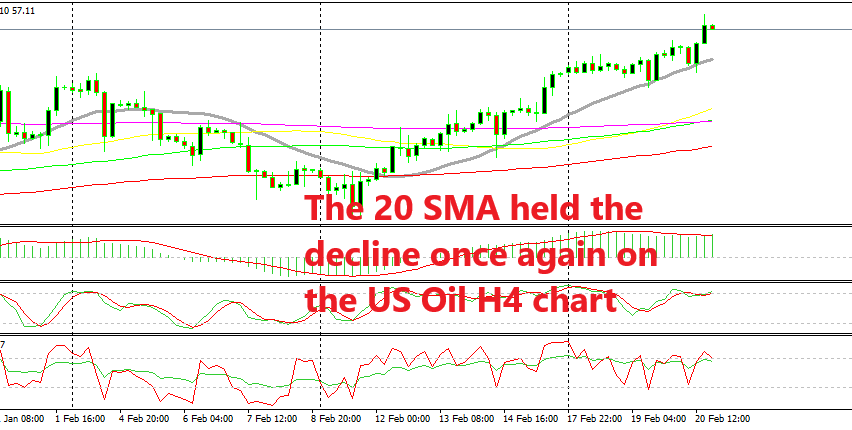 The 20 SMA Still Works for Crude Oil
Yesterday we opened a buy trade in US WTI Oil as it was retracing lower during the European session. We used the H1 chart for that trade which was oversold. The 50 SMA (yellow) on that time-frame was broken but the price reversed around 30 pips lower as it had done on Tuesday and then surged for 180 pips.
Our trade here closed in profit, but there was another chart setup which contributed to that reversal and is worth keeping in mind if you are planning to trade US Oil. On the H4 time-frame, the 20 SMA (grey) has been working as support and resistance during the last several weeks. But, in the last two weeks it has worked really well, holding during pullbacks and reversing the price higher.
I had a look at this chart setup when I opened the trade and I was in a bit of a dilemma because stochastic wasn't oversold on this chart. But the 20 SMA was a stronger indicator. I didn't hear anything yesterday regarding Oil so it was a technical move off the 20 SMA. I will keep this moving average in mind because it is a good indicator to go long from. Let's see if we get another opportunity today.