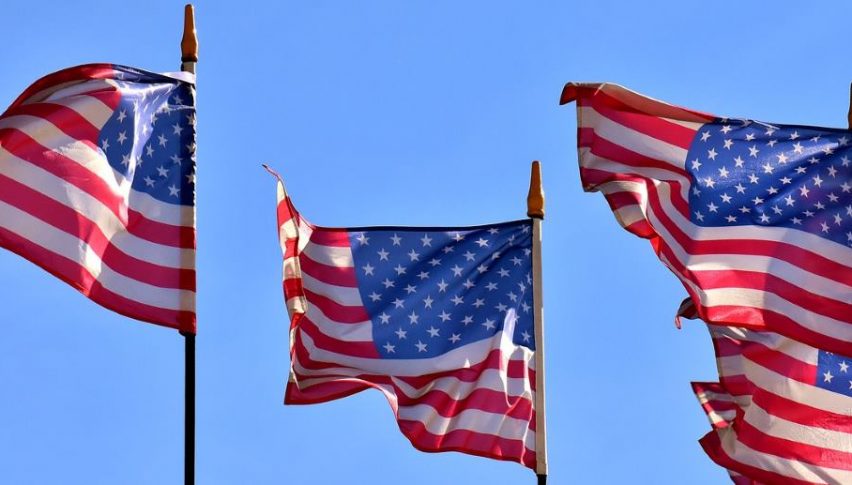 Will GDP Halt The Rally In U.S. Stocks?
2019 is already shaping up to be a banner year for U.S. stocks. All three primary indices have regained the losses of late-2018 and appear to be headed for new all-time highs. The fundamentals facing the American economy are currently mixed ― how are this many bids consistently hitting the market?
Regardless of the logic, that is exactly what is happening. Take a look at the weekly chart for the DJIA below. There has not been a single losing week this year ― a perfect 8 for 8. All one has to do to make money is buy on Monday and sell on Friday. Sounds easy right?
Of course, that type of strategy is risky as the drawdowns can be catastrophic. In fact, this week has the potential to be the first red candle of the new year. Here is why:
U.S. GDP for the fourth-quarter of 2018 is due out on Thursday. Analysts predict that it will come in at 2.4%, well below the previous figure of 3.4%. If the lagging Retail Sales (Dec.) report from earlier this month is any indication, we may see an exceptionally weak figure on Thursday.

FED Chairman Jerome Powell is scheduled to give his bi-annual Congressional testimony on Tuesday and Wednesday. In it, he will address the current state of the U.S. economy and the FED's projections for the future. The FED is on record stating that the global economy is likely to cool off considerably as 2019 progresses. If Powell reinforces this point, we may see a bit of angst creep into the markets.
Overview
At the moment, optimism over a possible resolution to the U.S./China trade standoff is carrying the day in U.S. stocks. Traders are going long in the hopes of getting in on the run-up to new all-time highs. So far, that strategy is working.
From a practical standpoint, one has to question the logic behind buying the indices while they are closing in on all-time highs. The consensus among experts is that the global economy is going to slow down this calendar year. In addition, the 2020 U.S. Presidential election cycle will kick off in a little under 10 months. Given these two factors, is it wise to be long U.S. stocks? That is truly the billion dollar question and one that will be answered in due time. However, for now, it is best to be bullish until proven otherwise!