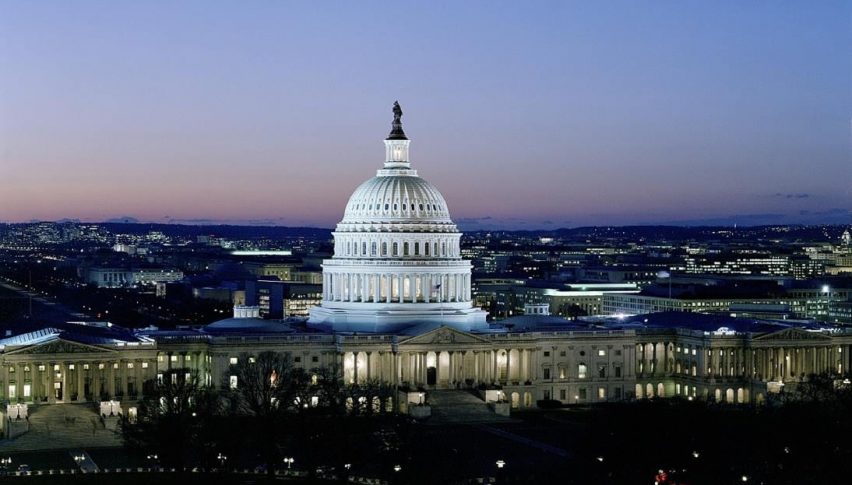 Stocks Lower Ahead Of Powell's Testimony
At 10:00 AM EST, FED Chairman Jerome Powell is due to give his bi-annual Congressional testimony. Powell is to address the current state of the U.S. economy and FED monetary policy, before fielding questions from members of Congress. The testimony will last two days, through tomorrow afternoon. Traders are limiting risk exposure to stocks ahead of the event, with the DJIA(-105), S&P 500 SPX (-6), and NASDAQ (-28) all opening in the red.
Today's dialogue between the FED Chairman and Congress will be an interesting one. Questions regarding the Trump Administration's foreign trade policies and subsequent FED policy decisions are going to garner the attention of the markets. With the political divide deepening in Washington D.C., it is likely that questioning will become personal, especially given President Trump's public criticism of the FED.
Stocks Lower On The Opening Bell
Monday brought whipsaw action to the U.S. indices. Early bullish strength fizzled toward the end of the session, effectively stamping out an intraday uptrend. The March E-mini DOW posted a test above December's High (26110) and has fallen ever since.
Overview: Powell's trip to Capitol Hill is going to be fascinating in many regards. The ongoing friction between the FED and Trump will be highlighted, with the FED's neutrality coming into question. Ranking Democrats are very likely to approach the event as a broad-based indictment of the Trump Administration. It is a bit early, but the 2020 Presidential election is right around the corner. I expect politics, not monetary policy, to dictate today's Congressional tone toward Powell.
In the event we see a surprise revelation or two, market turbulence will become probable. It will be worth keeping a close eye on the safe-havens as the day unfolds.