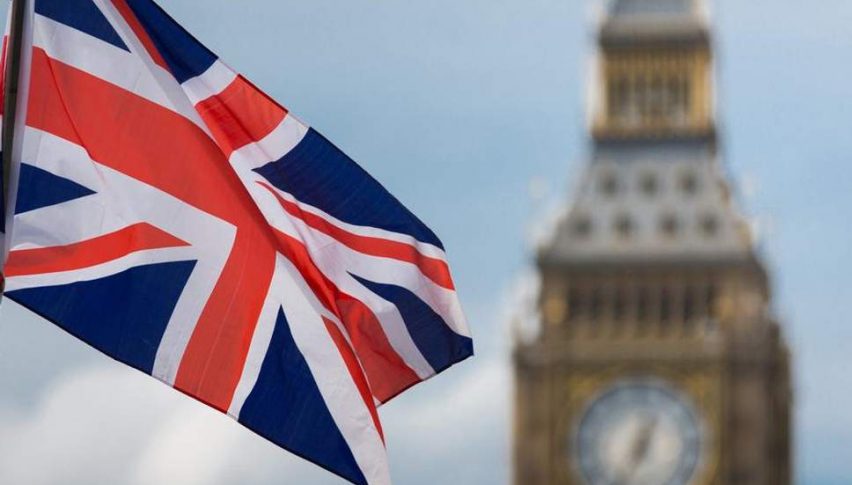 London Wrap – FTSE weaker as pound rallies towards $1.33.
Posted Wednesday, February 27, 2019 by
Neil Wilson
• 4 min read
The FTSE 100 was last struggling to retain the 7100 handle which is offering some support. But it's caught between a couple of big Fib levels and could be open to a further downside move to around 7060.
Weighing on the FTSE is a stronger pound, which still has the momentum behind it after the moves to delay Brexit. Whilst ostensibly nothing has changed yet, we do see a general trend against a no-deal. GBPUSD has topped 1.32850 for a fresh multi-month high, with the September peak at 1.33 now firmly in view and thereafter the July high at 1.3360. At the top end of the Bollinger bands this could be a stretch a consolidation on 1.32 may need to happen first. Watch for Brexit news flow as the key driver, but a softer USD off the back of Jay Powell's dovish remarks yesterday are also a factor.
If the pound continues its squeeze higher we could see that lower level on the FTSE struck. If there is a retrace then it could recover to around 7150.

Equities moving today

M&S confirms Ocado JV, rights issue and 40% divi cut
M&S's purchase of Ocado's UK retail business looks rather like one of its own ready meals – expensive, not very good for you but easy, quick and ready to heat up.
M&S and Ocado have confirmed the details of their joint venture. M&S is paying up to £750m for the 50/50 stake in Ocado's UK grocery business, which is a little less than the reports yesterday had indicated. Nevertheless, the total value is high and with net debt at £1.8bn, M&S is tapping investors for £600m in cash, which has been underwritten.
Investors were happy with the deal outline yesterday but they won't be too chuffed that the board is slashing the dividend by 40%.
The question is does M&S have the appeal for larger shops that are needed to make online profitable? Basket sizes at M&S are extremely small relative to other larger supermarkets and significantly below the current Ocado minimum for delivery.
I would also query whether M&S can retain the current Ocado customer base who are used to getting Waitrose products. There is a high risk of customer leakage as consumers rotate to Waitrose's in-house delivery service.
But M&S does get an off-the-shelf, oven-ready online delivery platform that we know works. The worry is that it's paying a hefty premium for this privilege. And it gets over 700,000 Ocado customers who are used to premium groceries – but the risk is that they switch to the Waitrose service that now covers about four-fifths of the country. M&S also expects £70m in synergies within 3 years.
Shares in M&S have bounced back firmly in the last two months but remain capped on the upside by the £3.20 region. The downward spiral remains and it's hard to see how paying £750m for a bunch of fickle customers will deliver on the promise – it's certainly bold and it gets M&S in people's minds for online groceries at last but it just smacks of paying too much and acting too late.
For Ocado this is another win. It frees it up to focus on the tech side and its robots and securing new deals with international partners, whilst retaining one foot in its domestic retail market. Another blinder from Steiner.
M&S shares have slipped 8%, after rallying yesterday on news of the deal, while Ocado shares are continuing to rise.
ITV faces ad revenue decline
Love Island is an 'aspirational' programme, says Carolyn McCall, the CEO of ITV. Quite what viewers of the series are aspiring to be is rather hard to fathom, but nonetheless it remains one of ITV's top performers and a 'banker' for the company as it struggles to meet the challenge of cord cutters.
This is just one of the highlights for ITV Studios as revenues rose a healthy 6%. The pivot towards content under Adam Crozier was a vital move, and one we see continuing under McCall. However, as diversified as ITV is these days, its dependence on highly cyclical ad revenues remain high and income from Studios is not as profitable nor as reliable. You always have to find the next Love Island (please don't). Group adjusted EBITA was down 4% to £810m, with margins declining from 27% to 25%.
On the advertising front, things were not as bad as feared, with total ad revenues rising 1% for the year. Online advertising more than offset the decline in spot revenues. Online grew 36%.
This year is proving tougher – already ad revenues are seen 3-4% lower in the first four months. It will also face a very tough comparative against last year's World Cup – although the flat spend last year it is not nearly as tough as it should be.
ITV faces cyclical headwinds – management can point to a decline in ad spending amid the Brexit uncertainty, whilst softer growth in Europe is not helping either. These should pick up in time.
But the company faces deeper, far more worrying structural problems as consumers shift away from terrestrial TV towards on-demand services like Netflix et al. The drive to produce more content is essential but can the likes of ITV compete when Netflix is throwing billions every year at producing films and shows? Shares have declined 2.5% in early trade.