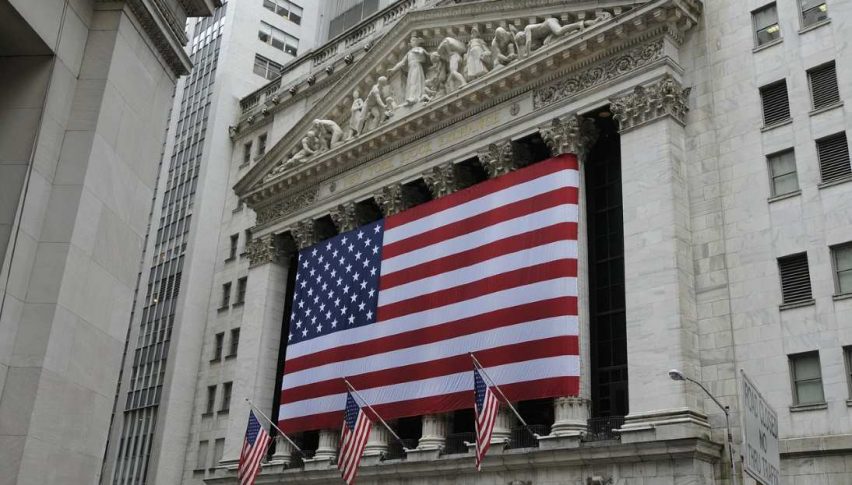 ISM Index Lags, U.S. Stocks Reverse Course
The strong open for U.S. stocks has quickly faded following the release of the ISM Manufacturing PMI (February). All three indices fell from session highs dramatically beginning at 10:00 AM EST. At the moment, equities are attempting to establish a bottom amid decisively bearish sentiment.
Barring a late-day rally, the DJIA, S&P 500, and NASDAQ will post their first losing week of 2019. This was a possibility we talked about last Saturday, as the super-charged news cycle was sure to impact the markets. However, given so many primary market drivers, it is a major surprise to see the ISM PMI play such a major role in today's action.
ISM Manufacturing PMI Disappoints
As my colleague Skerdian covered earlier, today's U.S. figures were negatives to not only stocks, but also the Greenback. Here is a quick look at the key reports from this morning's action:
Event                                                                         Projected     Actual
Core Personal Consumption (MoM, Dec.)                 0.2%         0.2%
Personal Spending (Dec.)                                              0.3%       -0.5%
ISM Manufacturing PMI (Feb.)                                     55.5         54.2
Michigan Consumer Sentiment Index (Jan.)              95.7        93.8
At this point, it appears as though the ISM Manufacturing PMI (Feb.) and Michigan Consumer Index (Jan.) are driving bearish participation to the markets. Each report suggests that the U.S. economic slowdown most people are expecting is beginning to take hold. Only time will tell, but traders did not hesitate to bail out of stocks immediately following the ISM release.
U.S. Stocks Reverse Course
The Wall Street open was a solid one for equities bulls, featuring a run at last week's highs. Since that time, the sell-off has been on. While technically still a positive session, the bulk of the action in U.S. stocks has been to the short side.
Overview: In a live market update from Thursday, I broke down my expectations for today's market dynamic. While the price action has been rather choppy, participation levels are certainly robust. Subsequently, directional moves in GOLD , crude oil, and large daily ranges in the indices have developed.
Over the weekend, it will be important to keep a close eye on the news cycle. The U.S./North Korea summit, Trump lawyer Cohen's testimony, and a potential U.S./China trade deal are all issues fresh in the minds of traders. If we see further developments in any of these areas, U.S. stocks may react with a GAP up or down on Monday's open.
Until then, enjoy the break and get ready for what is sure to be an active first week of March!