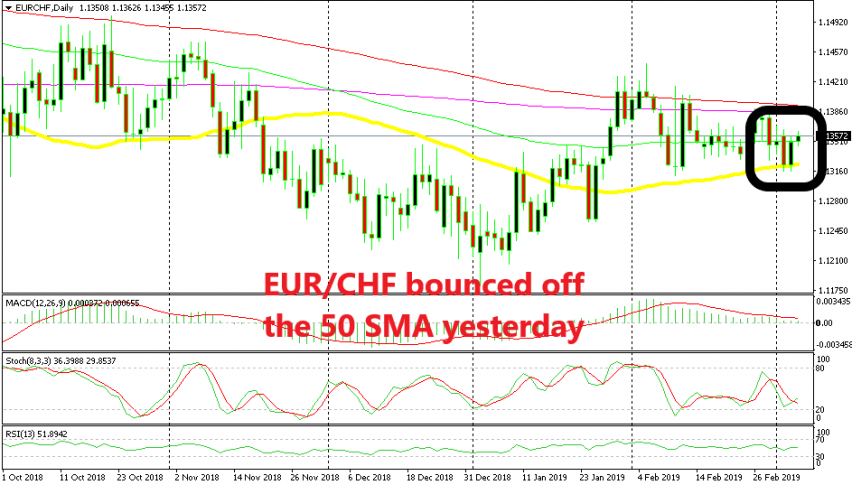 50 Daily SMA Comes to Our Rescue as EUR/CHF Bounces Higher Off it
As you might now if you follow our forex signals, we have a buy signal in EUR/CHF which we opened last week as this pair was sliding lower. We went long at 1.1340s which is above the resistance at 1.1330s. Although, the price continued lower on Monday and reached 1.1315 but we had a rescuer to save us.
As you can see from the daily chart above, the decline in EUR/CHF stopped right at the 50 SMA (yellow). This moving average hasn't exactly been a very strong support and resistance indicator but it has worked as such several times in the previous months, so it seems as it worked as support again this week.
The price has bounced off of it and now we are in profit with our signal in this pair. The stochastic indicator became almost oversold a few days ago but it is reversing higher now which is another positive sign for us. There is also plenty of room to run on the upside until the 100 SMA (red) and the 200 SMA (purple), so this trade looks good right now; we're holding on to it.