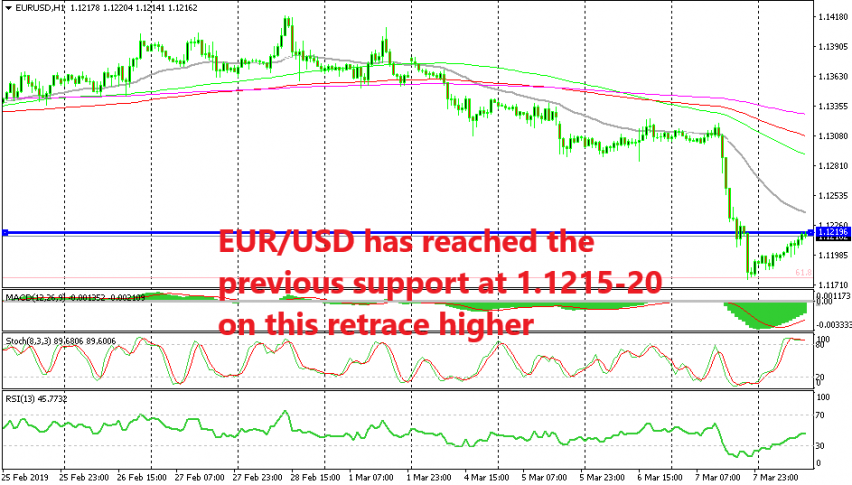 EUR/USD Retracing Higher After the Big Fall, but..
EUR/USD finally made the decisive move yesterday as it declined nearly 150 pips. The trend has been bearish for this pair for about a year but in recent months the downtrend slowed down and this pair formed a base above 1.12. That level was broken yesterday which opened the door for further declines in the coming weeks and months.
The reason for that was the European Central Bank which finally accepted the reality and revised the economic and inflation projections for the Eurozone. The sentiment turned negative after that, sending stock markets lower and safe havens higher, hence the 80 pip decline in USD/JPY.
Now, EUR/USD has two major reasons to be bearish and continue much lower – the support was finally broken and the ECB has turned dovish again. Although, the price has been retracing higher today during the Asian session and so far in the European session.
Although, the retrace seems complete now as the stochastic indicator has become overbought on the H1 chart. But, the main reason I went short here (I just opened a sell signal) is the fact that this zone around 1.1215-20 was the support for this pair which was broken yesterday. Now, this previous support should turn into resistance. So, off we go on another trade guys.