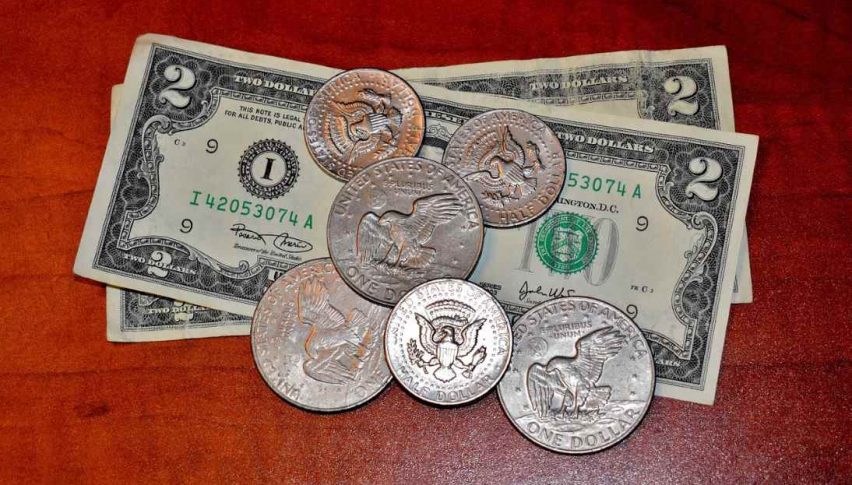 Fresh Yearly Highs For The USD Index?
Although not an official FED engagement, Chairman Jerome Powell managed to make headlines over the weekend. During an interview with the television news magazine "60 Minutes" last Sunday, Powell addressed a few topics that have prompted many forex players to exit the USD. Today's action has reflected the negative sentiment, with the Greenback lower across the majors.
When it comes to comments from the sitting FED Chair, the fewer the better. This looks to be the case today, as the USD is taking it on the chin following Powell's T.V. interview. Here are a few of his most notable quotes from last night's engagement:
On U.S. economic growth: "We've seen a bit of slowing, but still to healthy levels this year. I see no reason why this economy cannot continue to expand."

On policy: "We don't feel any hurry to change our interest rate policy from roughly neutral."

On pressure from the White House: "We will never, ever take political considerations into effect."
All in all, it was more of the same from the FED Chairman. The tone is dovish and the FED will be "patient" regarding future interest rate hikes.
March USD Index Futures
Last Thursday brought a significant move in March USD Index futures. Fresh yearly highs were posted on a robust trend day up. Now, things have changed a bit, with values falling back near the 97.250 handle.
Overview: A quick look at the daily chart as of last Friday's close gives us a good idea of where the March USD Index stands for 2019. Values are up from New Year's day and stabilizing above the 97.000 level. In the event U.S. economic performance overachieves in the coming weeks, this market may be poised to show more strength. The decisively dovish FED policy has likely already been priced into valuations ― further growth, as well as potential Brexit fallout, may drive the USD Index higher ahead of the next FOMC meeting.