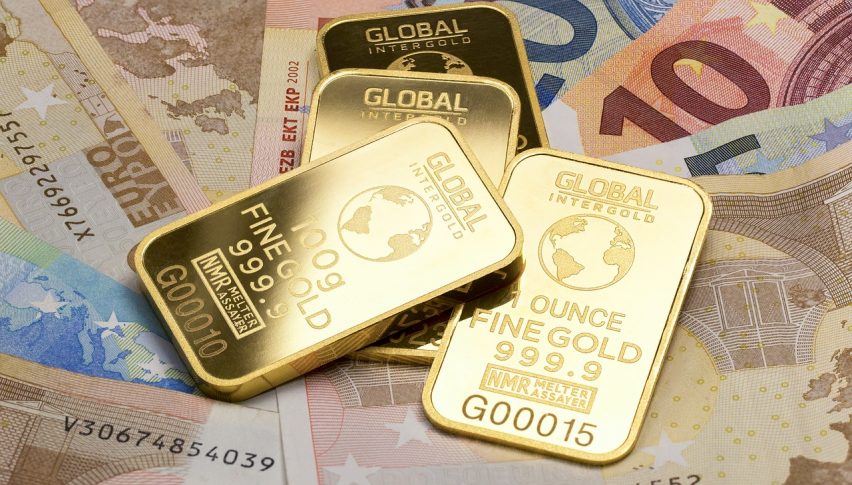 A Bullish Breakout In April Gold Futures
The bullish breakout in April GOLD futures is on, with price rallying more than $8.00 per ounce for the session. Investors have chosen to cut equities exposure in favor of bullion amid release of the blockbuster Mueller Report. This runs counter-intuitive for many reasons. First, the report clears President Trump of any collusion with Russian parties during the 2016 election. Second, it deals a major blow to any legitimate impeachment proceedings ahead of the 2020 Presidential Election. At this hour (1:00 PM EST), the markets are content ignoring the Mueller Report, with the U.S. indices in the red and gold on the bull.
A few minutes ago, U.S. Treasury auctions were held for the 3 and 6-Month T-Bills. Yields were indicative of the overwhelmingly dovish FED, failing to sustain any gains. In fact, the 3-Month came in unchanged (2.410%), while the 6-Month (2.415%) dropped precipitously from previous levels (2.450%).
April Gold Futures Are On The March
In a Live Market Update from last Friday, I broke down the near-term outlook for bullion. The breakout scenario has developed as expected, with April gold futures putting in a hard test of the daily 62% Current Wave Retracement (1323.4).
Overview: Today's close for April gold is going to be an important one. If the 62% Current Wave Retracement (1323.4) holds as resistance, then prices will likely return to the value area of 1310.0-1315.0. If not, an uptrend toward 1350.0 may gain steam by Friday's closing bell.
Ultimately, this week's primary U.S. economic event is Thursday's release of Q4 2018 GDP. Analysts are expecting this number to lag, suggesting that a broader economic slowdown is just around the corner. If so, April gold futures will be in a position to rally much higher as March draws to a close.
Yesterday the FED delivered a hawkish pause with the DOT Plot pointing to more rate hikes, today the SNB and the BOE should hike by 25 bps
3 days ago