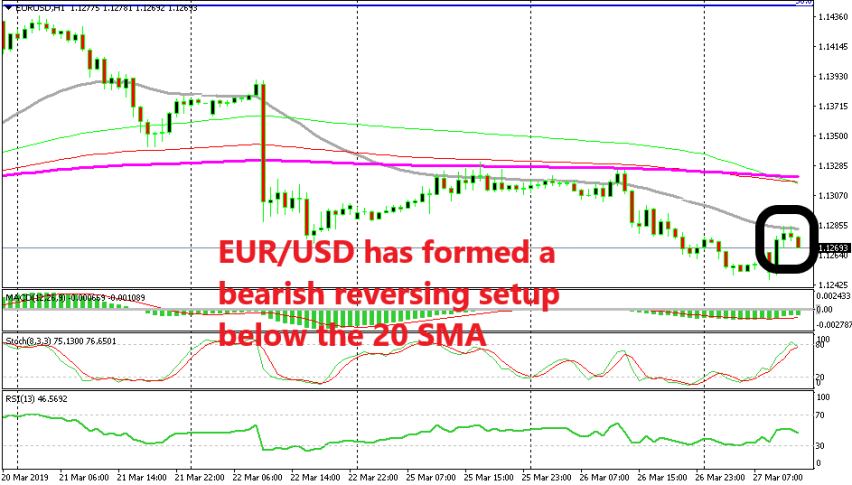 Going Short on EUR/USD After the Small Bounce on Draghi's Commnets
The European Central Bank President Mario Draghi was holding a speech earlier on in Frankfurt where he basically repeated what we heard from the ECB press conference during the meeting a few weeks ago and from the ECB members since then. Although, he was confident about inflation and the domestic economy remaining relatively resilient.
The Euro jumped around 20 pips higher on these comments, but the overall speech confirmed the dovish bias and the soft economic conditions. Soon after him, ECB member Praet also commented and his comments were dovish too, which means that the fundamentals remain pretty bearish for the Euro and any pullback higher should be seen as a good opportunity to sell.
We decided to wait until the effect of Draghi's comments wore off. Now, the climb is over and EUR/USD has also formed a bearish reversing pattern on the H1 chart. The trend is bearish and the stochastic indicator is overbought, which means that the retrace higher is complete. Besides that, the 20 SMA (grey) is providing resistance and the price has formed two bearish reversing candlesticks, so we decided to go short on this pair.