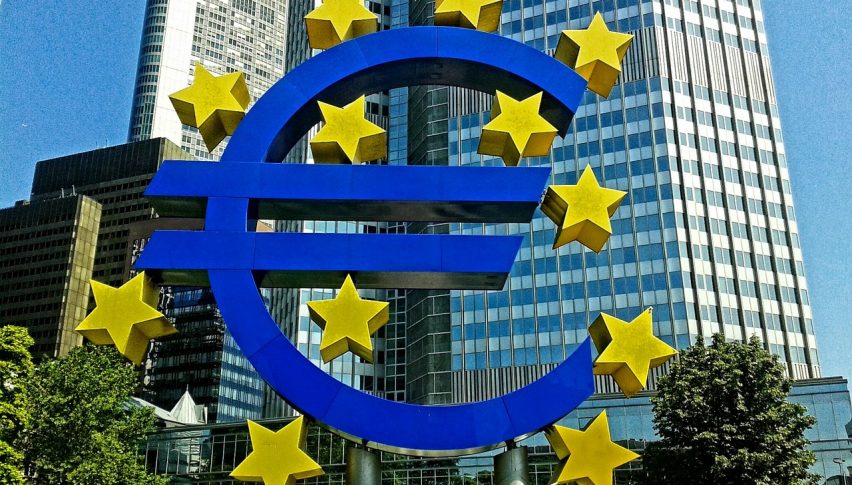 Will the EUR/USD Test 1.1200 This Week?
The EUR/USD has had a positive start to the week, along with most of the major forex pairs. While the gap up in the EUR/USD has been smaller than the other risk-on assets, price is still up 0.13% in early Asian trade.
There are a couple of really big data points out this week in Europe that will dictate the likely success or failure of the EUR/USD as it approaches the important 1.1200 level.
The main thing to watch will clearly be the ECB minutes. The last meeting of the ECB was an absolute disaster for the EUR/USD and started the real push lower that we've been witness to.
Of course, the reason was the fact that the ECB came out and altered the guidance for the next interest rate rise. There had been hope that we might see a rise in 2019 after a prolonged period of effectively zero rates. But the ECB along with many other central banks around the world appear to have jumped the gun and will now be forced to keep those plans on hold.
At the same time, the ECB also suggested it would be restarting some bank lending programs again, which is another very dovish sign and one that does not really bode well for the state of the Eurozone as a whole.
With the release of the ECB, we will likely discover more details around the discussion of what took place and just how bad things appear to still be.
With that in mind, there is going to be considerable downside risk for the EUR/USD this week.
As well as the minutes, we also get Eurozone CPI. We are currently sitting around the 1.5% YoY mark, but that is a far cry from the 2-3% target band that the ECB has been trying to achieve for near on a decade.
With another weak showing, the dovish outlook will remain even more stuck that what we've previously seen. So I would be worried about this number as well.
The only hope for a bounce off the 1.1200 level, is really a surprise on either of these data points or a really big miss from US employment on Friday.