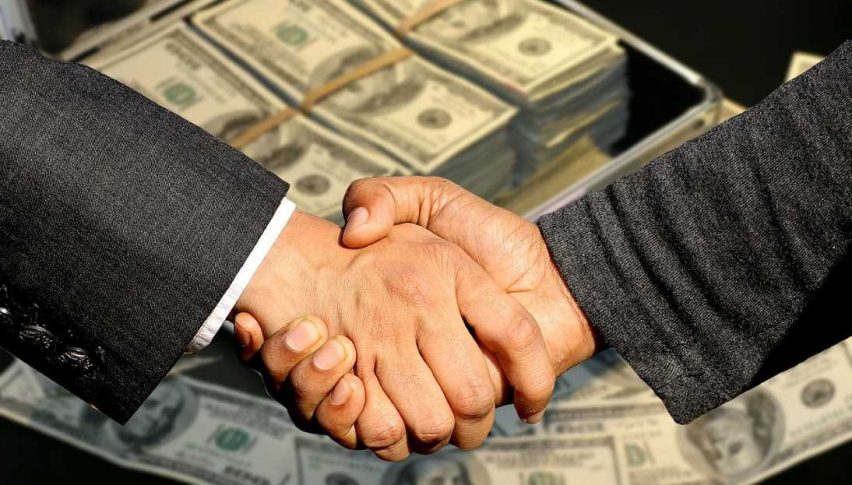 Trade Deal Rumors Boost U.S. Open
During the U.S. overnight, reports began to surface suggesting that a U.S./China trade deal may be close to finished. According to high-ranking officials at the U.S. Chamber of Commerce, talks are in the "endgame stage," with "90%" of a deal already being done. U.S. indices have fed on the news following a positive Wall Street open.
It is important to remember that the timeline for ratification of any U.S./China trade deal remains unclear. Talks between China's Vice Premier Liu He, U.S. Treasury Secretary Steven Mnuchin, and U.S. Trade Representative Robert Lighthizer kick off a bit later today in Washington D.C. While few specifics are expected from the meeting, it is being viewed as a tune-up for a Trump/Jinping summit later this month.
The Trade Deal Talk Is Good For NASDAQ Futures
At press time (10:30 AM EST), U.S. indices futures are extending the gains made during a bullish break shortly after yesterday's electronic open. June E-mini NASDAQ futures are leading the charge, trading above March's High (7544.75).
Overview: The past five sessions have been great ones for the U.S. indices. Values are trending north and fresh all-time highs appear destined for the DJIA, S&P 500 SPX, and NASDAQ. Although recent metrics suggest the American economy is slowing, bids continue to hit U.S. stocks en masse.
Ultimately, a U.S./China trade deal will be the primary catalyst for further gains in the U.S. indices. Be on the lookout for a Trump/Jinping summit to be announced by the weekend break. At this point, it looks like the U.S./China trade war of 2018/19 is finally coming to an end.