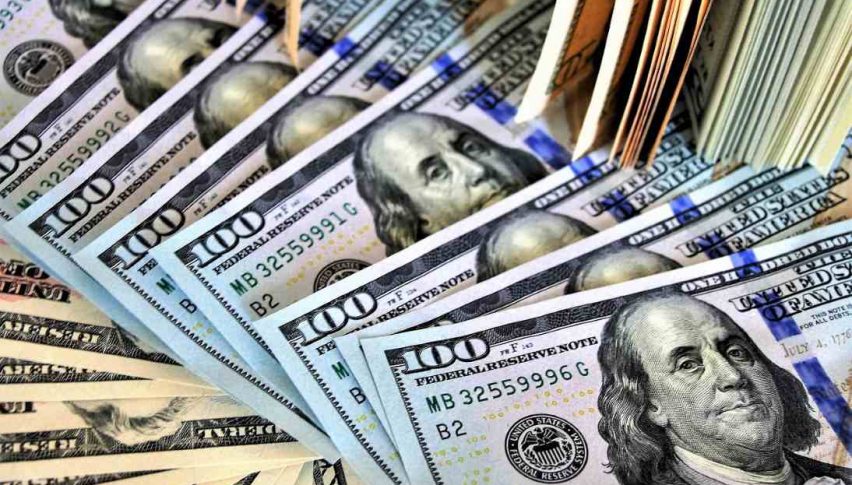 USD Index Retraces Ahead Of The Weekend
It has been a brutal Friday for the Greenback, with values falling versus the majors. Losses against the Euro, Swiss franc, and pound Sterling have highlighted the forex session. As a result, June USD Index futures have plunged beneath the 96.450 level. Fortunes have certainly reversed compared to where this market was 24 hours ago.
The underpinnings of today's bearish move in the dollar are a bit on the obscure side. A bullish breakout in EUR/USD is one primary catalyst for the decline. Currency players appear to be getting used to the idea of a lengthy Brexit extension ― this doesn't favor the USD as buybacks in Euros and GBPs are becoming stylish.
June USD Index Futures: Technical Outlook
On Thursday, June USD Index futures appeared ready to challenge a Daily Double Top pattern in the neighborhood of 97.100. Now, rates are banging against daily downside support.
Overview: The key technical area in this market resides in the vicinity of the 38% Current Wave Retracement (96.245). This level is now in view and will determine the validity of March's daily uptrend. For now, the bias toward the USD Index remains bullish, but that can change rapidly if the 96.250-96.200 levels are violated.
So, if you are long the USD Index, staying the course is appropriate. However, keep a close eye on 96.200 ― in the event that this price point is taken out, it will be time to reevaluate the market.