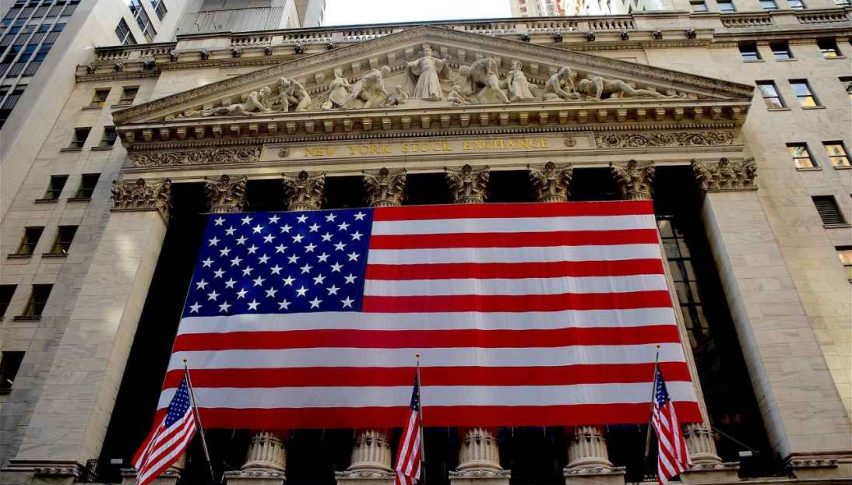 U.S. Stocks Slightly Negative To Open Week
U.S. stocks have kicked off the trading week in the red. For the first half-hour since the opening bell, the DJIA (-30), S&P 500 SPX (-3), and NASDAQ (-8) are off modestly. With no primary economic events scheduled for today's U.S. session, technicals will play a key role in the price action facing the U.S. indices.
During the U.S. pre-market hours, the NY Empire State Manufacturing Index (April) came in above expectations at 10.1. Although an arbitrary metric, it has come in extremely positive and does reinforce the idea of American economic growth. However, thus far the markets are ignoring the data.
U.S. Stocks Retreat Off Of Last Week's Highs
Last Friday brought a strong rally to the U.S. indices and an extension of yearly highs. For the June E-mini S&P 500, price broke north from the 2900.00 psychological area.
Overview: At this point, the early price action in the June E-mini S&Ps is decisively negative. Sellers are in control, with a portion of Friday's gains having already been given back. The key level to watch in this market is Last Week's High (2914.75). In the event that trade is established above this level, we may be in for a prolonged rally to the 2925.00 area.
In the coming hours, the U.S. 3 and 6-month T-bill auctions will be held. The recent trend has featured consistently falling yields on short-term government debt. Be on the lookout for this phenomenon to continue, with yields on the 3-month T-bill falling from previous levels (2.375%).