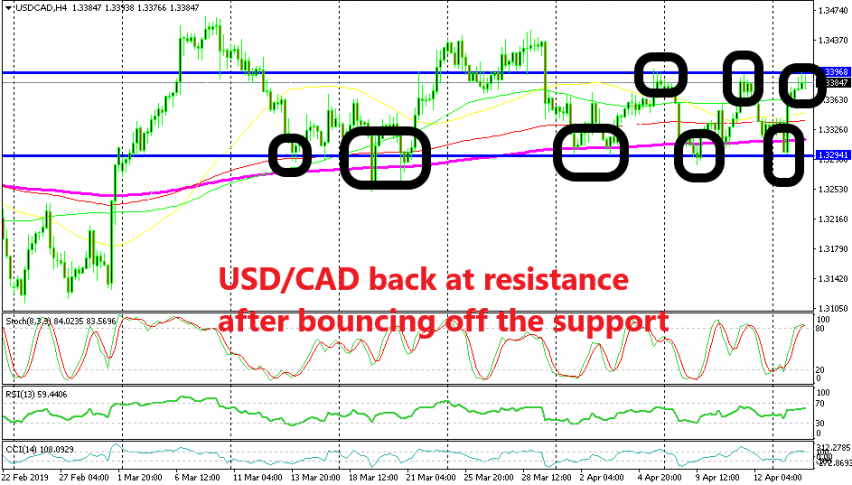 Cashed in on USD/CAD After it Made Another False Breakout and Reversed Higher
Yesterday we had a buy forex signal in USD/CAD which we opened last week as this pair was sliding lower. We decided to buy above the 200 SMA (purple) on the H4 chart. This moving average has been providing support for this pair during the last several weeks. It has been pierced a few times but the price has returned back up.
It's for this reason that we decided to give that signal some breathing room and placed the stop considerably below the 200 SMA. Around midday yesterday, we saw another break of the 200 SMA when the USD was under some pressure, but it looked like the previous piercings, so we held our trade.
It turns out that it was yet another hunt for weak stops; probably the ones who had placed the stop right below the 200 SMA got their trades smoked. But, the support below 1.34 which has been the low in the last two weeks held it ground and the price jumped higher from there, triggering our take profit.
Now the price is near the top of the range of the last two weeks. The stochastic indicator is overbought which means that the bullish move is complete. Crude Oil prices are increasing right now as well, which means that the CAD will get some bids hopefully, so we decided to try the other side just now, going short from the resistance below 1.34.