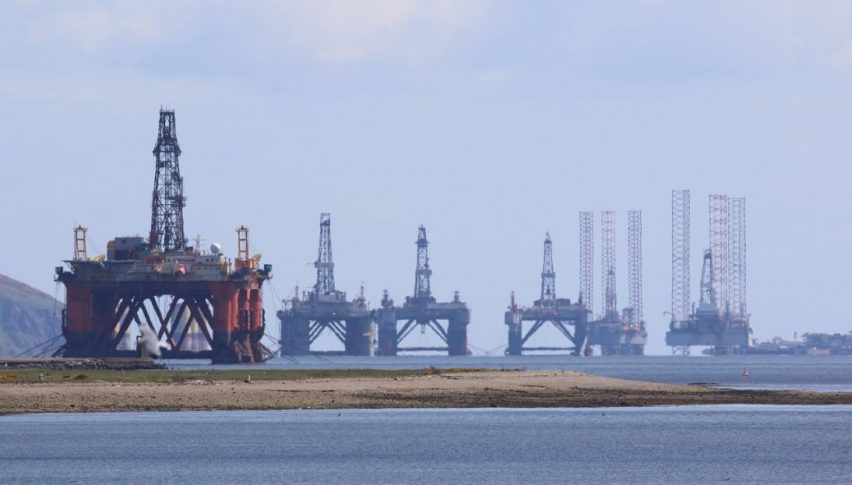 WTI Crude Oil Breaks Out Above $65.00
One of the lead stories of the day has been the bullish breakout in crude oil. Prices of the June WTI futures contract have rallied above the key level of $65.00, driving north to an intraday high just beneath $66.00. It appears that a test of $70.00 may be on the way by Friday's closing bell.
Psychological levels certainly have a way of drawing participation to the market. Once price broke the $65.00 handle, a rush of bids hit WTI, producing a strong and rapid uptrend. Since that time, buyers have held their ground above $65.50. Media outlets are reporting that the U.S. is preparing to end sanction waivers for countries that import oil from Iran. This may prove to be a supply disrupter and has been one reason for the bullish breakout in today's oil markets.
June WTI Crude Oil Futures: Technical Outlook
$64.00-$65.00 proved to be an area of formidable compression for June WTI crude oil. Price rotated in this vicinity for nearly two weeks before finally continuing the bullish action of 2019.
Overview: Until proven otherwise, it is long-or-nothing for WTI crude oil. It will be a surprise if the $65.00 handle doesn't come back into play this week, but current price action is decisively bullish.
With the peak demand summer season rapidly approaching, June WTI futures appear destined to hit $70.00 or $75.00 in the coming six week period.