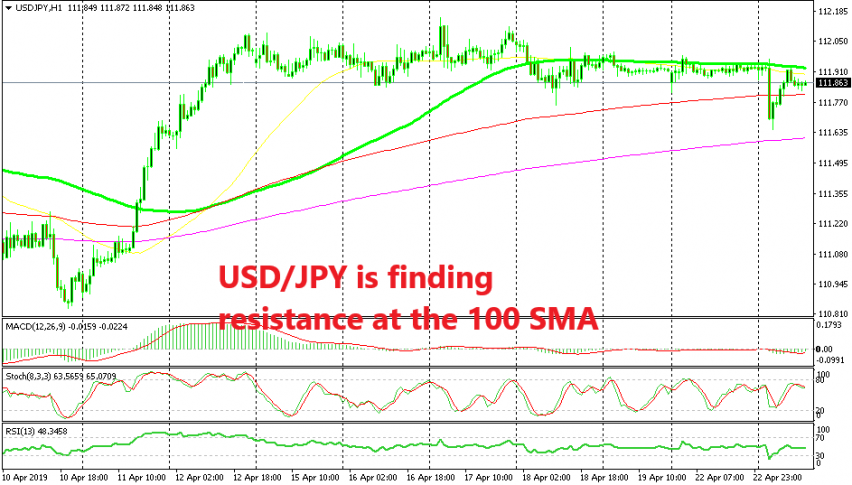 USD/JPY Makes a 30 Pip Round Trip on Iran Sanctions
Over the weekend, US officials announced further sanctions on Iran's Oil exports. US had already tariffs applied on Iran's Oil but there were waivers for certain countries and now it seems that they are going for full sanctions. China is the main importer of Oil from Iran and they normally oppose this. They replied, saying that "the government is committed to upholding the legitimate rights and interests of Chinese companies" and they call for its cooperation with Iran to be respected.
This raises questions for further confrontations between the US and China and the risk sentiment was turned off immediately. As a result, risk currencies, especially those that are directly connected to China such as commodity Dollars, turned bearish and they continue to slide lower.
On the other hand, safe havens such as the JPY jumped higher. USD/JPY tumbled 30 pips lower after those rumours, but bounced back up. Crude Oil prices jumped around 30 pips higher, since more sanctions means less supply, although Saudi Arabia already popped in over the weekend, saying that it will make up for the cuts from Iran.
This will be interesting for Oil traders because on one hand, more sanctions mean less Oil in the markets which should be bullish for Oil prices. But on the other hand, more clashes between China and the US would hurt the market sentiment further and risk assets/commodities usually turn bearish on such occasions. WTI Crude Oil broke above the $66 level earlier on but has slipped back below it, so Oil traders should keep an eye on this event and see how it develops.