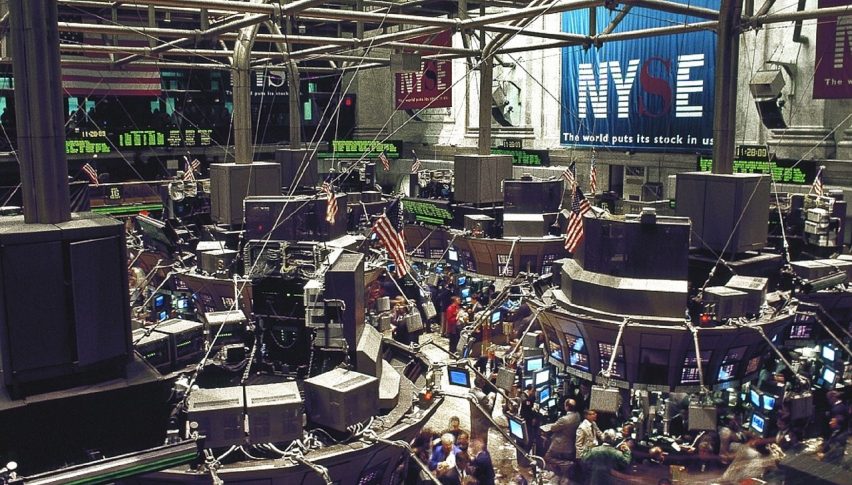 Markets Test All Time Highs
Posted Wednesday, April 24, 2019 by
Rowan Crosby
• 1 min read
Equity markets were boosted by some strong earnings numbers yesterday and as a result, is now back testing all-time highs.
Twitter, Coca-Cola, United Technologies and Lockheed Martin all came out with stronger than expected earnings numbers and that propelled the SPX back into the most recent highs around the 2930 region. The move was also boosted by strength in the oil price thanks to sanctions on Iran that were reinstated by President Trump.
After the big run-up that we saw last year, the subsequent fall was just as short and sharp and the markets took until yesterday to regain their footing.
Now there is clearly enough ammunition for a run at the psychologically important 3000 mark.
The expectation had been that this earnings season was going to be the worst since 2016, where the growth in earnings had been slowing down.
Traditionally, companies do outperform their guidance and generally guide on the lower side to achieve that result. So far it appears that this has been the case with a number of big names performing strongly over the last quarter.
Key US Data
Outside of the earnings results we still have a number of key data points out this week, with none bigger than US GDP to be released on Friday.
There is a fair bit of attention on GDP as the state of growth in the US and worldwide has been called into question. Despite that stocks continue to rally strongly.
Today WTI Crude Oil inventories will be important for the oil price given the action we've seen this week.
We also get Core Durable Goods Orders and Initial Jobless Claims ahead of the big GDP number on Friday.