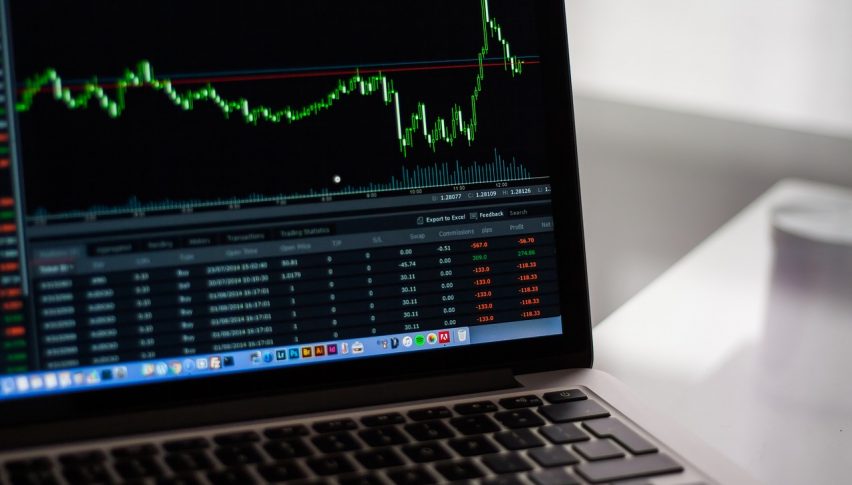 U.S. Stocks Sluggish To Open Session
U.S. stocks have opened Wednesday's trade nearly flat in the wake of Tuesday's historical price action. The DJIA (-30), S&P 500 SPX (-2), and the NASDAQ (+1) showed few signs of life as business resumed on American exchanges.
Last night brought much speculation as to where stocks were heading for the remainder of the week after the S&P 500 and NASDAQ posted fresh all-time highs. Thus far, equities players appear to be taking a break and reevaluating exactly where the markets stand.
Earlier today, another questionable U.S. real estate metric came across the newswires. MBA Mortgage Applications (April 19) fell almost 4% from the previous release. Coming in at -7.3%, MBA Mortgage Applications extended their losing streak and springtime trend of lagging performance. This does not bode well for the U.S. housing market and is a peripheral indication that lending may be tighter than the FED is implying.
U.S. Stocks Stall On The Open 
It has been a choppy opening half hour on Wall Street, with stocks stalling out in the wake of Tuesday's rally. With many investors ready for another round of all-time highs, it looks like today may bring a retracement of recent bullish price action.
Here are the levels to watch for the June E-mini DOW futures contract:
Resistance(1): Psyche Level, 26750

Support(1): Bollinger MP, 26230
Bottom Line: In the unlikely event we see a broad-based market correction today, I will be looking to go long from downside support. Buys from 26276 in the June E-mini DOW are solid entry to the bull. With an initial stop loss at 26174, this trade produces 100 ticks on a standard 1:1 risk vs reward management plan.
Buying dips has been a profitable way to play the year-long uptrend in stocks. Of course, actually spotting a viable retracement has been a challenge. With a bit of luck, we will get a solid pullback and opportunity to go long by the end of the week.