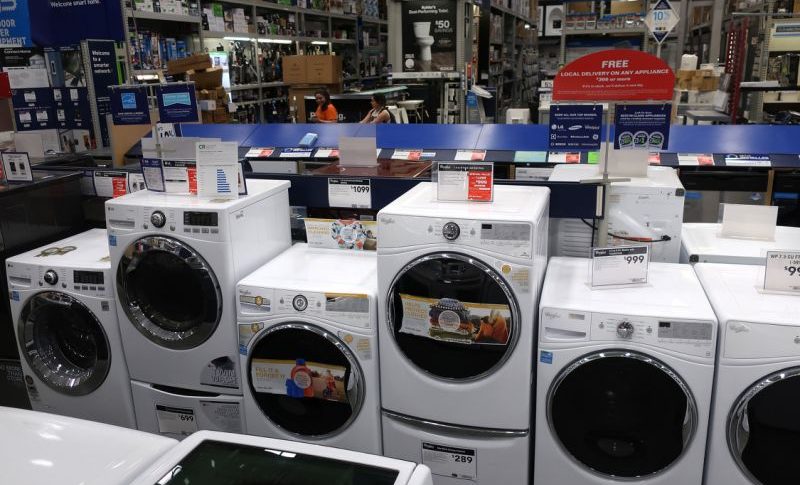 US Session Forex Brief, Apr 25 – The Buck Remains Bullish After the Great US Durable Goods Orders Report
The US Dollar seems to have finally resumed its long term bullish trend that started out early last year. We saw a pullback lower during the first half of this month, but the retrace was over last Thursday and since then the buyers have been in control, with a break during the Easter weekend. The Asian session was pretty quiet with the USD consolidating yesterday's gains across the board, apart form the JPY which had its own mind today. The Bank of Japan meeting didn't offer much, besides accepting that inflation will be low for a long time and they can't do anything about that. BOJ Governor Kuroda promised to keep pumping money in the markets, but that's not really helping the economy much, or the Japanese economy would be in a much worse place if there was no stimulus programme.
Anyway, the Buck started to resume the bullish trend in the European session after the consolidation in the Asian session. But, things got really interesting from a fundamental perspective after the US durable goods orders report came out. Last month's report showed a big decline of 1.6% in February, but that was revised higher to -1.1% today. Although in March, orders made a turnaround and grew by 2.7% which is really impressive and core orders excluding aircraft and defense purchases increased by 1.3%, beating expectations by a long way. Although, this is just one great month after a negative one and orders have been pretty volatile recently, so we should see how next month's report comes out.
European Session
Spanish Unemployment Rate – The unemployment rate has been declining in Spain in the last three quarters, falling from 16.7% to 14.5% in Q4 of 2018. Unemployment was expected to remain unchanged at 14.5% in Q1 of this year, but it jumped two points higher to 14.7%. This is yet another negative thing for the Euro.
UK CBI Realized Sales – The CBI realized sales indicator turned negative in December indicating a decline in sales that month. January and February were flat at 0.0 points but we saw another negative number last month. Today, this indicator was expected to remain flat again at 0 points, showing no move in sales, but it jumped to 13 points, which means that CBI sales increased this month.
ECB Worried About the Soft Eurozone Economy – The European Central Bank released its economic bulletin today and they looked worried. Global headwinds continue to weigh on Eurozone growth, it said in the statement, an ample degree of accommodation is still needed, risks to Eurozone growth outlook remain tilted to the downside and the information since March confirms slower growth momentum. More confirmation of the slowdown in Europe.
Iraq Is Committed to Keep Production in Check – Iraq's oil minister was speaking earlier saying that his country is committed to OPEC production cut deal. They're keen to keep prices stable and oil markets well supplied, and will monitor markets to assess the needs at the next OPEC meeting.
The US Session
US Durable Goods Orders – Durable goods orders were expected to increase by 0.7% in March after the big decline of 1.6% in February which was revised higher to 1.1% while core orders for February were revised down from 0.1% to -0.1%. Headline orders grew by 2.7% which more than makes up for the decline in February. Core orders also beat expectations of 0.2% and grew by 0.4% last month instead. Capital goods orders non-defense excluding aircraft came at 1.3% beating expectations of 0.2%. This is the highest reading since July 2017. Good numbers all over. Revisions were positive as well. The USD jumped a few pips on these figures but is not really running away. Although, the USD has been bullish for a week and this report should keep it supported at least during the US session.
US Unemployment Claims – The unemployment claims have been on a declining trend for several weeks, beating expectations and last month they bottomed at 192k. They were expected to increase slightly to 199k this week, but missed expectations jumping to 230k.
No Brexit Discussion in UK Parliament Next Week Either – House of Commons leader, Andrea Leadsom, commented a while ago that the Parliament business next week doesn't include Brexit. Earlier on the BBC reported that there is no plan to bring back withdrawal bill next week. So, it seems that Theresa May is trying to find anything to pass her Brexit deal but she can't find anything at all.
ECB's De Guindos Speaking – 'We cannot be super optimistic' on European economy. He expects a pickup in the second half of the year and added that the Spanish economy is doing well, expects growth slightly above 2% this year (consensus is +2.2%). Super optimistic? Lol.
The trend has turned bullish
The $5,300 level has turned into support
The 200 SMA has also turned into support
The 200 SMA has turned into support for Bitcoin now
I know we are short on Bitcoin, but we have to highlight good trading opportunities even if they go against our live signals. Bitcoin has now turned bullish and this week it made another big break of the $5,300 level as well as the 200 SMA (purple). Both were providing resistance for Bitcoin but they seem to have turned into support and that area seems like a good place to go long from.
In Conclusion
The US durable goods orders report was pretty impressive but the USD doesn't seem to be taking advantage of it. EUR/USD and other pairs are retracing higher now, but the USD has been on a bullish trend for a week, so a pullback is due. Although, this is a good opportunity to look for a place to buy the USD, so let's follow the markets now.