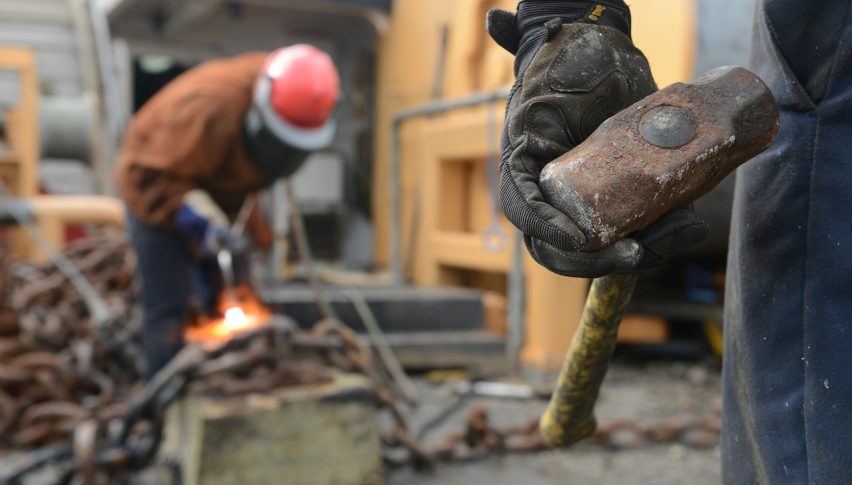 NFP Comes In Strong, U.S. Stocks Rally
The financial story of the early session is the strong showing from U.S. Non-Farm Payrolls (April). Through the opening half hour of trade, U.S. stocks are excited over the numbers with the DJIA, S&P 500, and NASDAQ firmly in the green.
Following last Friday's overachieving U.S. GDP report, investors were increasingly optimistic regarding the employment situation for April. The hard data outperformed expectations in several key areas:
Event                                                              Actual       Projected       Previous
Average Hourly Earnings (YoY, April)          3.2%             3.3%                3.2%
Non-Farm Payrolls (April)                              263K            185K                189K
Unemployment Rate (April)                          3.6%             3.8%                3.8%
It is difficult to overstate the strength of these numbers. Earnings are unchanged year over year, NFP is up by 78,000 jobs, and the Unemployment Rate has fallen to 3.6%. U.S. Unemployment for April has reached a nearly 50-year low, almost a half point beneath the FED's 4% benchmark.
In short, U.S. GDP and Employment are outperforming consensus expectations. It appears that the projected economic slowdown of 2019 is going to have to wait until at least the fall season.
U.S. Stocks Like The Data
The buyback is on for U.S. stocks, producing a bull run in the SPX S&P 500. Once again, investors have stepped in and bought a dip, this one stemming from Wednesday's "no rate cut" tone promoted by Jerome Powell.
Overview: Thursday brought a strong reversal of early weakness to the June E-mini S&Ps. The bullish sentiment is continuing today, fueled by the strong NFP report. At this point, a new yearly high for this market appears to be in play for early next week.
At press time, the June E-mini S&Ps are pushing session highs near 2935.00. If this continues, the Psyche Level of 2950.00 will come into play later on in the session. Be on the lookout for consolidation and intraday trend exhaustion in the vicinity of 2950.00.