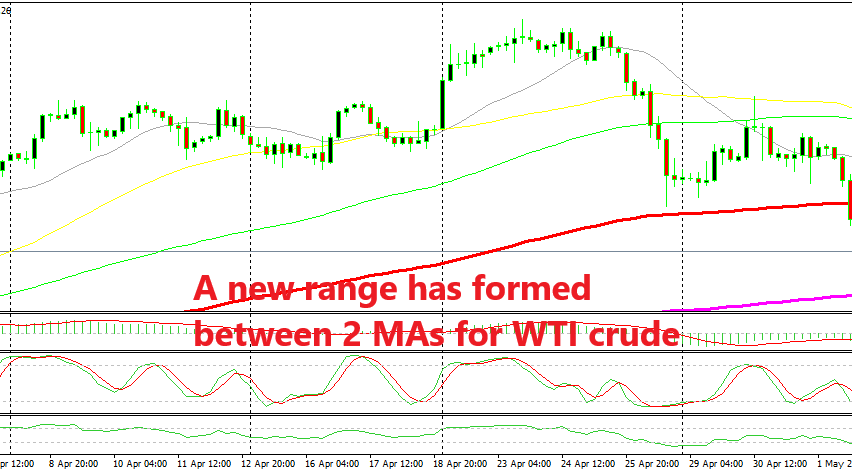 The New Range to Trade US WTI Crude Now
Crude Oil made a reversal two weeks ago, with the US WTI peaking at $66.55 on my platform. Despite comments for more sanctions on Iran and Venezuela, Crude Oil prices have turned bearish, which is a strong sign that the situation might have shifted for Oil now.
WTI crude broke below the 100 SMA (red) last week and closed the week at $61.80s. But, Donald Trump tweeted yesterday that the US will go ahead with additional tariffs on China. They will increase tariffs on $200 billion Chinese goods from 10% to 25%. That hurt the sentiment during the Asian session and Crude Oil opened with a gap lower and continued to push lower in that session.
Although, the 200 SMA (purple) held its ground and provided solid support. The previous H4 candlestick closed as a doji which is a reversing signal and the current candlestick looks pretty bullish. The 200 SMA stands just above $60, which means that it might be a strong support for some time to come.
But, the trend has shifted now and I don't think WTI crude will climb above the 100 SMA (red) on this time-frame. That moving average stands at $62.30 now and I'm thinking of going short up there. The new range now is between the 100 SMA at the top and the 200 SMA at the bottom. We are 100 pips away from that level now, but I will be following the price action and probably trade this new range when the price gets there.