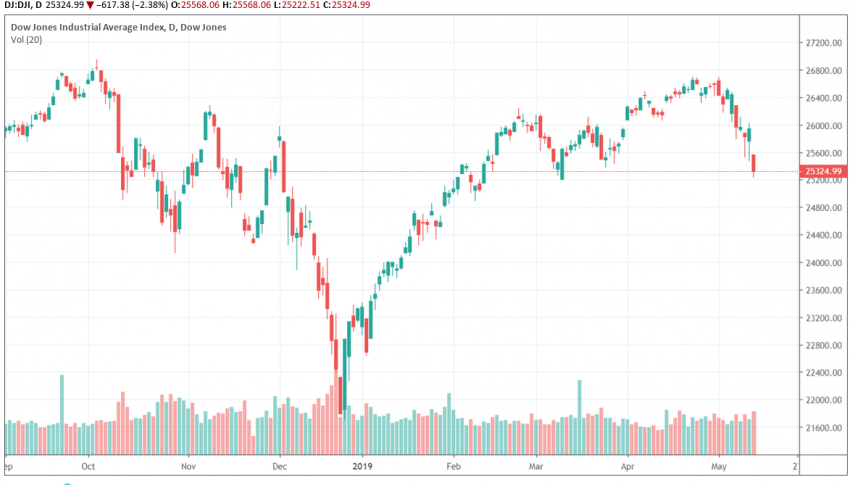 China Retaliates With Tariffs on Over 5,000 US Products
Posted Tuesday, May 14, 2019 by
Arslan Butt
• 1 min read
We said there would be retaliation, and here it is. China has hit back with higher tariffs on $60 billion worth of US goods, including frozen vegetables, meat products, liquefied natural gas, cooking oil, tea and coffee.
China has announced higher tariffs on over 5,000 products imported from the US. The new tariffs range from 5% to 25% and come on the back of Trump's decision to hike tariffs from 10% to 25% on $200 billion worth of Chinese goods.
The US government has confirmed that President Trump will be meeting with his Chinese counterpart Xi Jinping next month even as trade tensions escalate. Global markets are already feeling the heat with indices closing lower on Monday.